Coinbase announced that it will list five new tokens, Cardano (ADA), Basic Attention Token (BAT), Stellar Lumens (XLM), Zcash (ZEC), and 0x (ZRX). The announcement caused the prices of the tokens to surge even though it did not affect Bitcoin.
The Coinbase announcement raised some controversies in the crypto community because the company recently acquired Paradex, a decentralized exchange. Conceptually and ideologically, decentralization is not supposed to support token listing. There recently has been strong condemnation of centralized exchanges, especially with regards to the high token listing fees.
The Coinbase team said it has decided to list the tokens despite the fact that they have not met the listing criteria according to company policy. They said that ordinarily, additional verification work and approval is required to list tokens but the company decided to list the five coins.
Despite their decision, Coinbase acknowledged that the only challenge left to be surmounted will be regulatory and compliance-related. The announcement caused the prices of BAT to surge by 25 percent, while 0x increased by 15 percent, adding another $3 billion to the market capitalization of the coin market.
BAT surged at a higher rate than 0x because the coin listing was not expected unlike that of 0x which is known to has some founding members of the exchange as team members of the 0x platform.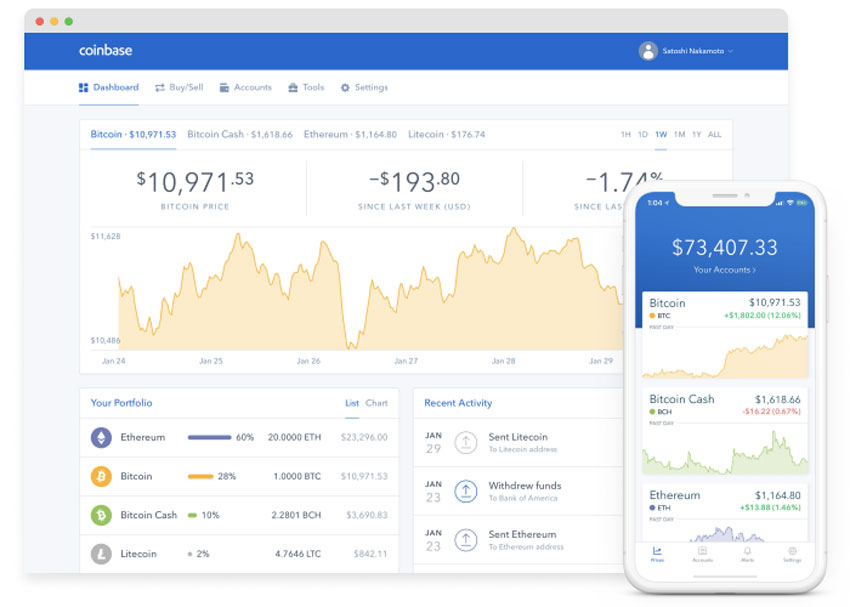 The release said that the affiliation of BAT to the Brave browser creator that has facilitated its adoption, reason for the desire of the company to list the token. Brendan Eich, the creator of Brave browser is the founder of Java Script and Firefox. The Brave browser's 18,000 publishers are incentivized with BAT. This is instrumental for the early listing of BAT.
Coinbase confirmed this with the statement:
"The initial purpose of the BAT is to allow advertisers to pay for user attention when they view ads via Brave, but it can potentially be used as a general digital currency for Brave user interactions with arbitrary websites. Brave announced that they have recently passed 3 million monthly users and are in the top 10 list in the Google Play store in more than 20 countries. More than 18,000 verified publishers are using Brave across 4,500 websites and 13,500 YouTube and Twitch streamer accounts."
The impact of the announcement is such that by July 14, BAT was among the most traded currencies with Bitcoin in Binance and some major exchanges, trading above major coins such as Bitcoin Cash, NEO and Litecoin.
The BAT success at Coinbase is contrary to the experience of XRP which has repeatedly been rumored that its listing at Coinbase is imminent.  Coinbase had on each occasion denied the rumor. For integrating smaller tokens ahead of XRP, an investor said about it,
"The fact that you did not include XRP which is a top 3 crypto shows your bias and that the news about you trying to strong arm Ripple to pay millions for a listing are true."