CBOE Global Markets Inc. has retracted the most anticipated rule change proposal application to the SEC, whose approval would have seen the launch of the very first Bitcoin exchange-traded fund (ETF) in the US.
The CBOE withdrew its application on the 22nd, and the SEC made the formal announcement a day later on Wednesday the 23rd, January 2019. The CBOE is blaming the government for the need to withdraw its application citing the ongoing partial US government shutdown. Under its initial application from June 2018, the Bitcoin ETF would be backed by VanEck Associates Corp. and SolidX Partners Inc.
According to the SEC processes, the commission had until February 27th to make the determination whether to approve or deny the proposal considering that it had exhausted its postponement provisions.
However, following the protracted US government shutdown, the commission would have been forced to reject the proposal due to the limited time available to make a thorough review of the proposal. Therefore, to avoid the imminent rejection, the CBOE decided to pull their proposal.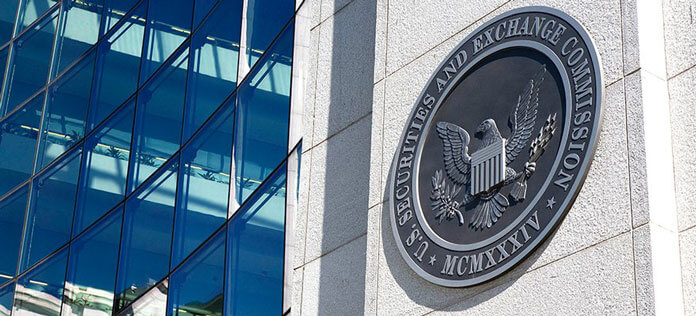 Talking to CNBC, however, the VanEck CEO Jan van Eck, assured that the company would be resubmitting the proposal at a later date once the SEC is back in operation.
"We were engaged in discussions with the SEC about the bitcoin-related issues, custody, market manipulation, prices, and that had to stop. And so, instead of trying to slip through or something, we just had the application pulled and we will re-file when the SEC gets going again," he said.
In an official statement by the CBOE to the media, the company stated that
"CBOE's decision to withdraw its filing with the SEC to list and trade shares of the VanEck SolidX Bitcoin Trust is a function of timing related to the U.S. government shutdown as the end of the review period approaches."
Further, the statement reiterated the CEO's statement about refiling the same proposal at a more convenient time.
"We plan to resubmit a filing at a later date and look forward to continued discussions with the SEC."
If it does reapply at a later date as stated, it is worth noting that the SEC's timeline of approving the proposal gets rewound and starts as a fresh application. If the SEC decides to treat it similarly as the withdrawn application, we could see the ruling pushed further towards the end of the year or even into the coming year 2020.