Bitcoin today is worth $6,460 but it has not always been such a big deal. In fact in 2011 when Charles Hoskinson got involved in Bitcoin mining, the digital currency was worth slightly more than a dollar.
Hoskinson in an interview with Mpho Dagada seen on YouTube said that his foray into cryptocurrencies started when he actually mined Bitcoin in 2011 when not very many people knew about it and the price was not so much of an attraction. However, a couple of years later, Bitcoin was valued at over $200 prompting him to realize how valuable the coin market could be in the future. Hoskinson has since been involved in a number of cryptocurrencies and witnessed the industry morph from a peripheral technological affair to near mainstream phenomenon.
According to the Cardano founder, he made up his mind to get fully involved in the cryptocurrency space in 2013 and had the first proposition to build a stable coin from a Chinese businessman at a time when there were no stable coins such as Tether with which to hedge coins with the dollar. Even though he didn't take the job, he was later offered another opportunity to build another coin by Dan Larimer, the Bitshare founder but the project fell through due to personal differences.
Larimer is the EOS founder whose ICO has raised the most funds since the Ethereum became the launchpad for smart contracts development.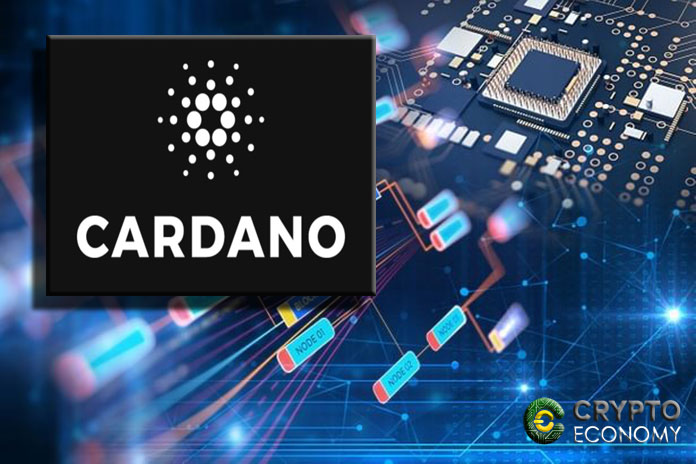 On how he got involved with the Ethereum project, Hoskinson said he later met Anthony Di Iorio who showed him the Ethereum whitepaper written by Buterin.
Reminiscing about how he got involved with the Ethereum project, Hoskinson said,
"Anthony told me. There's this kid called Vitalik," at that time Vitalik Buterin, the Ethereum co-founder was 19, "and he's written this great whitepaper. I can't really make heads or tails of it. Can you read it? Let me know what you think. And I said sure, Anthony. So I read the paper, was very rough but I said, there's something here and that's how I met Vitalik Buterin."
It was at the 2014 North American Bitcoin conference that all the co-founders met for the first time to develop the Ethereum project. These were Vitalik Buterin, Charles Hoskinson, Gavin Wood, Joseph Lubin and Anthony Di Iorio.
"At the North American Bitcoin conference in January 2014, Anthony rented a beach house, we all bought our own way. There we met everybody, Joseph Lubin, Gavin Wood came, a lot of the big guys now who were not so big guys back then came and that was really the birth of a Ethereum," Hoskinson said.
Hoskinson launched Cardano as a Proof of Stake coin with the ability to execute smart contracts and have double layers to make it scalable, therefore, it is well prepared but it still does not reach Ethereum in terms of adoption.