The Cardano Summit 2021 has been nothing short of a spectacle. In this state-of-the-art hybrid crypto event, IO Global, the blockchain engineering company, has unveiled several notable developments.
One such is Cardano's partnership with Oasis Pro Market, the first-ever United States regulated multi-asset Alternative Trading System [ATS]. Announcing the same, Input Output's Nick Cafaro stated,
"Really excited to announce that we are working with the firm that has all the right regulatory permissions in place as well as blockchain first platform to bring this RealFi product to life on the Cardano blockchain. The firm is Oasis Pro Markets!"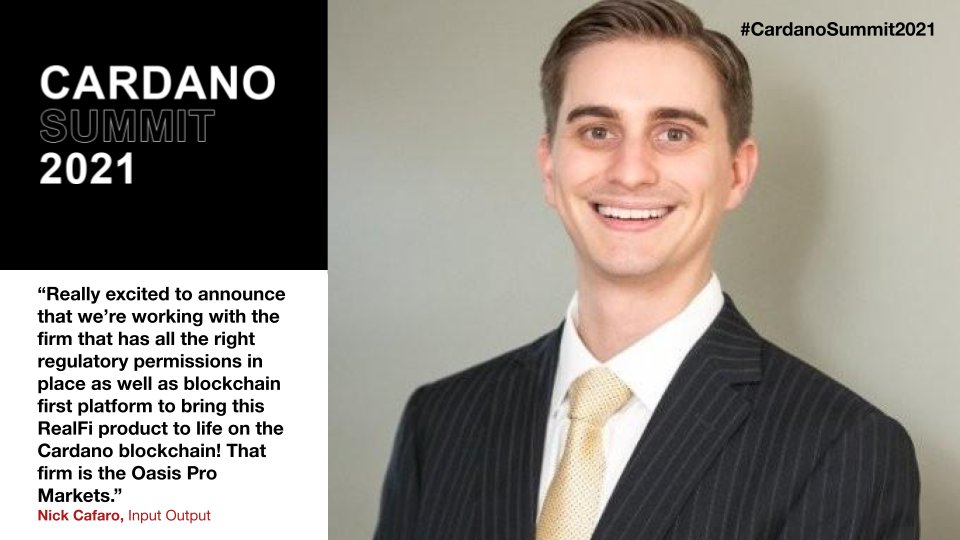 Oasis was founded by Wall Street and blockchain veterans with the primary goal of bridging the traditional finance sector and decentralized finance [DeFi]. It's a FINRA member firm and enables primary issuance and trading of public and private multi-asset digital securities.
What does Oasis collaboration mean for Cardano?
On the Day 2 of the summit, Pat LaVecchia, the CEO of Oasis Pro, took to stage to talk about the latest partnership that aims to eliminate the need for intermediaries such as banks from the process, trading fees will be cut by half.
The exec also underscored problems faced by the developing countries in terms of lack of proper infrastructure and accessibility to overseas capital that other nations have.
According to the official press release shared with Crypto-economy, the objective of the Cardano and Oasis collaboration is to bring about the much-needed change in this aspect. This is in line with IOG's vision to democratize opportunity which also is in congruence with that of Oasis' to facilitate access to financial markets for developing nations.
Breaking monopoly and beyond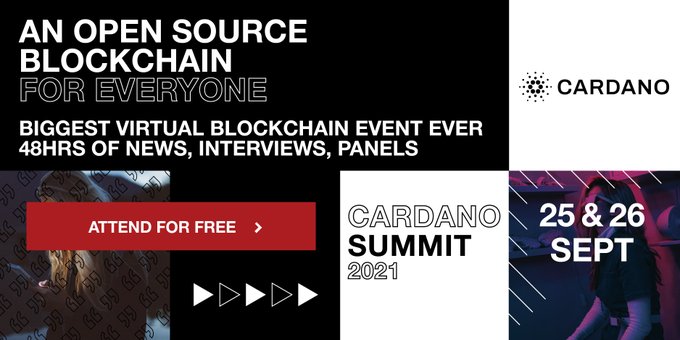 The two platforms involved will work extensively towards breaking the monopoly that financial institutions such as banks hold on low-risk investment from primary bond markets.
In a nutshell, the Cardano-Oasis partnership represents a vital step "in enabling greater accessibility to international capital markets for those that require it." Furthermore, the platform will start development in 2022.
Echoeing a similar sentiment, John O'Connor, who happens to be the Director of African Operations at IO Global, highlighted the platform's mission to bring about systems to broaden and democratize access to crucial financial and social services, for both governments and citizens alike. He also added,
"This was the drive for our partnership with the Ethiopian Ministry of Education this year to bring provable educational credentials to students and teachers across the country, and is the same for our work with Oasis. Systems like the one Oasis is developing are essential to bridge the growing global investment gap and give developing nations the tools to level the playing field and invest in critical infrastructure."
---
If you found this article interesting, here you can find more Cardano News