James Bullard heads the St. Louis Federal Reserve. He is concerned that cryptocurrencies are complicating the market, saying that it is like taking us back to the 19th Century when money was privately minted.
Bullard spoke at the Coindesk Consensus Conference on Tuesday where he expressed concern that multiple cryptocurrencies are being built to trade separately. He said that these are having impact on the exchange rate, calling it a "big deal".
Bullard said that the emergence of digital currencies is reminiscent of the 1830s when money was privately minted.
"Cryptocurrencies are bringing back non uniformity in the monetary system of the United States, a situation which might be problematic."
He said that non-uniform currencies have historically not been successful and never lasted long.
"With thousands of coins already in the market and many more being created daily, and all trading at inconsistent rates, it may be a matter of time for people to shun them" said Bullard.
Even though this has not yet happened, he continued that,
"Cryptocurrencies may unwittingly be pushing in the wrong direction in trying to solve an important social problem, which is how best to facilitate market-based exchange,"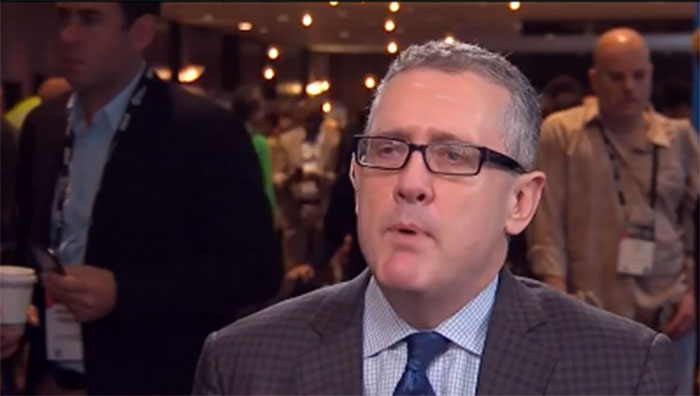 The result, according to Bullard is that "The cryptocurrency wave may be driving the US uniform currency system toward something more like the international non-uniform currency system".
In a clear reference to coin volatility, Bullard said that it is similar to saying about the USD/JPY trading pair, "you don't know how they're going to trade against each other."
He said that the country is presently full of currency competition although these are not a threat to the dollar because it is secured by the economy. Making a reference to the cryptocurrency community, he said ,
"It's backed by the largest economy and a relatively stable policy in terms of low inflation and that's going to be tough to beat. But a lot of people here want to beat it"
Bullard, like many central bankers is of the view that cryptocurrencies are not big enough to be a threat to the US economy, at least, not yet. This is the same opinion expressed by Bank of England's Mark Carney who said last year that digital tokens do not pose a systematic threat to the global economy. The lower trading volume with respect to the broader financial market is the reason for this confidence among central bankers.
Nonetheless, Bullard has words of praise for digital currencies despite his skepticism. As the face of the Federal Reserve at the Consensus Conference, he didn't mince words in expressing his misgivings at the cryptoeconomy, however, he still said that the invention which aims to get people disentangled from financial centralization has merits. Bullard appreciated that cryptocurrencies is fuelling cross-border transactions. In his view, that this could be done at reduced fee is truly remarkable.
The popularity of cryptocurrencies such as Bitcoin and Ethereum will continue to be a source of concern to regulators as a technology that has been described as disruptive.