Newborns in Brazil made history for having their birth certificate exclusively recorded on blockchain.
According to the announcement on September 1, IBM, in partnership with Growth Tech have helped parents in Brazil to record the birth of their newborn certificates exclusively on blockchain.
The two companies had partnered up to help provide a better solution using blockchian for the birth recording department in Brazil. The partnership was reportedly aimed at eliminating bureaucratic obstacles and creating more transparency and efficiency. To help with the project, these companies invited parents to the unborn children to participate.
Reportedly, one father, Waldyr Mendonça Junior, was thrilled to take part in the project. Waldyr agreed to register his child Álvaro de Medeiros Mendonça making him the first child to have their birth recorded on the blockchain without the involvement of the traditional registry office. Waldyr said that the registration process using blockchain was much easier and faster. He explained that it took him less than 5 minutes to complete the entire registration process, which would have taken days.
Notably, Growth Tech used its Notary Ledgers platform for the registration process. The Notary Ledgers platform provides virtual notary services.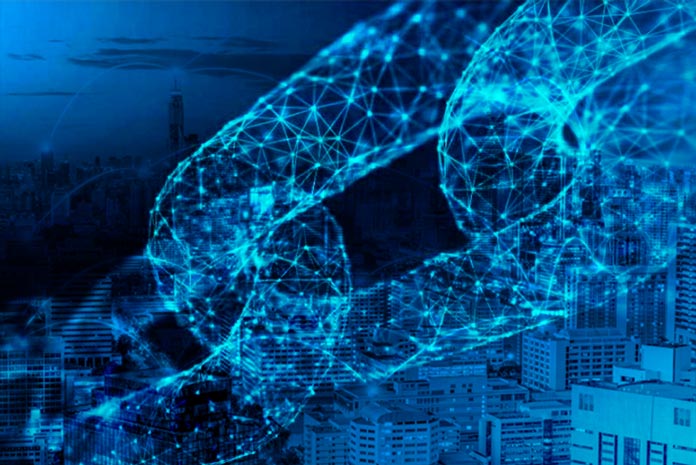 While commenting on the registration process, Carlos Rischioto, IBM's blockchain leader in Latin America, explained that the child registration method has three stages. The first stage involves the "Live Birth Statement" made by the hospital. For the second stage, parents are required to create a digital identity for their newborn on the platform. Lastly, this information is then sent to the notary office, finalizing the certificate.
Despite being the first blockchain-based birth certificate for Brazil, other countries have used similar technology for public records. Earlier this year, Nevada reported that it had registered about 950 marriage certificates using blockchain. According to reports, Nevada authorities had launched the programme back in April. Authorities explained that many prefer getting their marriage certificates using blockchain since they do not have to wait days to get their certificate.
Additionally, Hunter Halcomb, a Washoe County systems technician, explained that owners of certificates on blockchain can reuse them as many times. Unlike traditional paper owners, no longer have to order a new seal every time they use the document.