The financial group BMW Group has decided to partner with the company dedicated to blockchain financing schemes, Bloom.
Bloom is a newly founded company whose approach helps facilitate the traditional loan process and, therefore, helps reduce the risk of exposure of consumer data.
For its part, BMW seeks to improve its financing system, probably equal to how China is developing its issues based on Blockchain in order to monitor all financing granted.
It all started when the BMW Collaborations Laboratory announced its formation, bringing together in a laboratory six fintech companies to discuss various problems, including the implementation of Blockchain in all its information systems.
BMW has been involved with other automotive companies since joining the Mobility Open Blockchain Initiative (MOBI) initiative. Ford and General Motors are a couple of the companies that are currently participating in this initiative. It is an attempt by automotive companies to take advantage of and adopt new technologies in the industry.
Bloom seeks to solve the problem that BMW presents with the additional subtracts, avoiding the risks that consumers have with their data and speeding up the process. With Bloom's Blockchan Smartphone App this is possible and also the process improves exponentially.
Bloom is extremely excited about his association with BMW, as they seek to achieve a simple and easy credit experience so that the client does not have to struggle a lot in their financing and I can have their data in complete safety.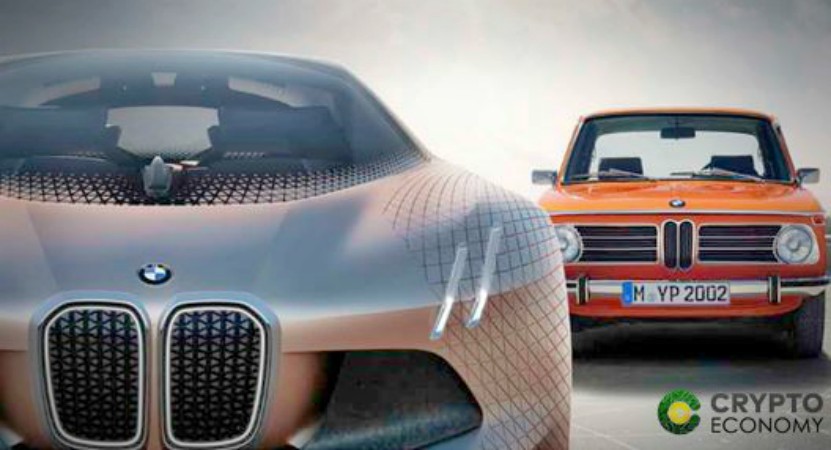 And other automotive manufacturers have been involved with initiatives to approach new technologies, just as Daimler AG did last year that launched an electronic payment platform with different methods, such as Bitcoin, with what they are already offering to their customers financing possibilities through blockchain.
Selecting the companies that will participate in the BMW Collaborations Laboratory offices was not easy, but the creation of their laboratory is worthwhile for the company. The BMW team had to bring together six companies so that they could present their proposals to the judges of the BMW Financial Group, L Marks and BMW of North America.
The incorporation of blockchain technology in the area of ​​financing services in the automotive industry is undoubtedly an important step in the massive adoption of this technology for the purpose of improving the systems of that industry. Blockchain demonstrates once again that it is much more than cryptocurrency and volatile enthusiasm, achieving a true solution for all types of industry.
With this laboratory, BMW seeks to find projects and strategies that positively affect the direction of the automotive industry along with new technologies such as blockchain.