Major blockchain technology company, Blockstream has announced its sponsorship of work on Federated E-Cash. For the uninitiated, David Chaum was the man behind the concept of E-Cash that predates Bitcoin.
E-Cash Federation, on the other hand, is an entity that comprises of independent members assembled to develop a multi-sig wallet for the purpose of being a "blind, distributed custodian by acting as an e-cash mint."
One of the main factors that have impeded Bitcoin's adoption is scalability. On that note, Adam Back-led Blockstream has made significant strides. Even as scaling solutions like the Lightning network and federated sidechains have paved the way for large-scale adoption of the crypto-asset, they are yet to see substantial growth. Here come Federated blind mints, which the tech firm believes are a "natural complement to the existing scaling solutions."
We're proud to announce our sponsorship of @EricSirion to work on Federated E-Cash Mints, a system that provides strong privacy for #bitcoin transactions via blind signatures, & provides censorship resistance compared to a fully centralized model. 🔏 https://t.co/tuA8eHBFSn pic.twitter.com/FU028fJet6

— Blockstream (@Blockstream) October 26, 2021
Blockstream's tryst about Bitcoin scaling
Blockstream stated that Federated E-Cash can help scale Bitcoin. It cited an innovative exciting possibility of integrating LN into federated mints. This, in turn, would make them interoperable with each other and the broader space. It further stated,
"One could imagine the emergence of community-run federations, where users have a natural trust in the federation members, which isn't the case with traditional custodians. For the larger number of Bitcoin users who rely on custodial wallets to store their bitcoin, switching to an E-Cash Federation, reduces the trust profile and increases the privacy guarantee for these users."
Blockstream is looking at an experimental project of a Federated E-Cash scheme dubbed MiniMint that is currently under development.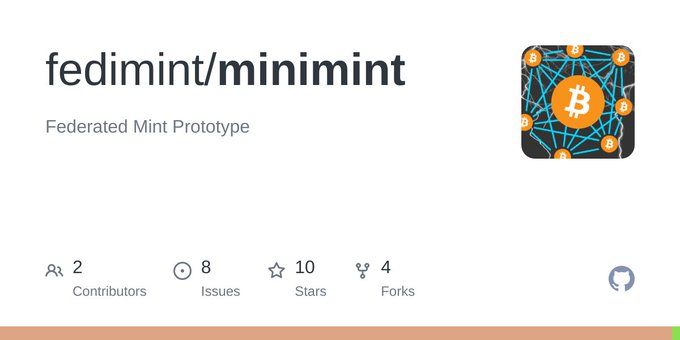 $16M Funds for Bitcoin mining STO
The latest news comes a week after Blockstream announced raising $16 million funds in the sixth tranche of its BTC mining-focused security token [STO], called the 'Blockstream Mining Note [BMN].' This marked the rapidly rising interest from individual and institutional investors.
It was in March 2021 when Blockstream formally unveiled its BMN security token. Its offering essentially facilitated non-United States investors with an alternative to mine Bitcoin or invest in BTC mining stocks mining BTC with the help of BMN's associated hash rate. Additionally, it was issued on Bitcoin's Liquid sidechain with each BMN Series 1 granting market players up to 2k Tera hashes per second of BTC mined at the Canadian blockchain technology company's enterprise-grade mining facilities.
Besides, Blockstream is also gearing up to list its BMN security token on Bitfinex Securities, which happens to be a relatively new STO platform by Bitfinex.
---