If something is as old as humanity itself, that is gambling and betting. The game is considered one of the oldest traditions found in mankind regardless of culture or civilization. There are known cases of gambling in the Roman Republic, ancient Egypt, ancient China, and even northern Europe.
The first modern gaming house opened in Venice in 1638 under the auspices of the great city council. The very word, casino, is derived from Italian house, which means house. The first legal casino in Las Vegas was opened in 1931. The first online gambling platform was launched in 1994 when Antigua and Barbuda passed a law that legalized gambling on the Internet. In 1996, there were at least ten websites offering roulette or poker games. In 2013, an online casino was sold to an anonymous customer at the price of 126,315 BTC, thus becoming the first online casino to be sold for the cryptocurrency.
The problem of fair play by online lotteries or casinos has arisen almost at the same time as these projects. The lack of confidence has put online games far behind traditional ones. For this reason, all online casinos, lotteries and gambling powered by crypto technologies seek to use transparency and accountability of solutions based on block chains to demonstrate the fairness of their game and thus gain a competitive advantage Over their centralized rivals.
Today, online gambling with cryptocurrencies is a global market with a cap of around $ 30 billion and 10 percent of annual growth. There are hundreds of online casinos now. In 2016 , the total amount of bets on the cryptocurrency casinos has exceeded 1.5 million BTC. Therefore, competitive conditions dictate the need to differentiate themselves from their peers.
Some good examples:
VDice was one of the first online gaming projects to fully implement its architecture in the Ethereum blockchain. The project offers the dice game of course. The main point of differentiation between vDice and its peers is the absence of servers, accounts and deposits. The whole game takes place in the blockchain, and therefore can not be controlled by anyone, including developers. To demonstrate even more impartiality, the development team has ordered an independent audit of the project source code and then posted their results online. On its crowdsale in late 2016, the team has raised about $ 1.7 million of ether. A very important amount for a project of this nature that speaks very well of its reliability.
Another notable gaming project that uses crypto-technologies to demonstrate transparency is Edgeless Casino, which initially offered a slot machine game with Ethereum blockchain which, according to the project's founders, makes Edgeless "the first fully transparent online casino."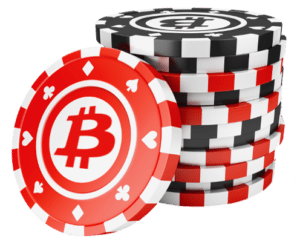 The casino has announced plans to add other games such as poker or black jack, plan to implement a mobile application and sports betting. For this, Edgeless made an ICO in early 2017, and raised more than $ 2.5 million in its course. Again an important example that supports the reliability of these proposals.
For its part TrueFlip uses blockchain technology to run a lottery which is also established to ensure full impartiality and transparency of the game. The game model looks like the classic Power Ball lottery. The project has already carried out a pre-sale campaign this May. Witnesses will essentially be smart contracts on Ethereum blockchain to ensure easy fund transfer and negotiability in online exchanges.
The gaming industry has known its ups and downs. For a long time there has been a lot of suspicion among players about the fairness of online gambling houses, and in a few cases rightly so. The ultimate transparency of Blockchain technology can finally reverse this long-standing circle of mistrust and lay the groundwork for a new paradigm in the field of online gambling.
We invite you to follow the day by day about the cryptocurrencies, blockchain and bitcoin world at Crypto-economy.