Based on a research conducted by the World Bank, about 66% of Sub-Saharan Africans are listed as unbanked. Traditional online banking platforms are still struggling to reach the unbanked across Africa. This is all due to lack of financial literacy, low income levels, weak judicial systems, and political instability.
Blockchain Innovations in Africa
Although, cryptocurrencies are disrupting the financial services sector, these digital coins can also present opportunities for financial inclusion and economic stimulus for the poorest. Blockchain presents opportunities across the continent to handle problems that traditional banks have not yet been able to solve. Such measures include the creditworthiness of traders in Kenya's $20 billion informal economy.
Just recently during the Grand Finale of the EOS Global Hackathon in Cape Town, Africa emerged among the 19 finalists. The three teams were all from Kenya. This is proof that new money technologies such as M-Pesa and other blockchain innovations are disrupting the issue of financial inclusion for many operating in formal economies. With the introduction of Kenya's first crypto ATM in Nairobi, this access is getting easier.
South Africa blockchain innovations such as Dala provide zero-fee borderless transactions, which has turn out to be a 'game-changer' for many Africans living on less than $2 per day.
The vision of Block.one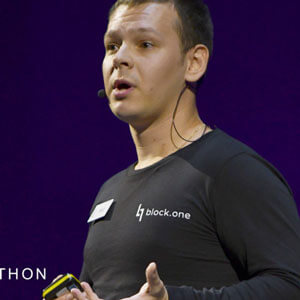 In an interview with the Head of Developer Relations at Block.one, Serg Metelin outlines some of the challenges Africa faces when it comes to blockchain compared to traditional banking. He pointed out that,
"Africa has the opportunity to create and embed appropriate regulatory frameworks as blockchain technology emerges here.''
He also said that blockchain can create opportunities in banking and finance, the same way 'mobile phones did with the internet' since it provides businesses or individuals with not just transparency but also total discretion.
Considering the large number of unbanked persons in Africa, blockchain may provide a solution to connect with technologies that enable easy transactions locally and globally.
Given the fact that well known technologies such as EOSIO provide a platform on which new innovations occur every day, there is definitely going to be a change in how crypto assets are sold, bought and traded in Africa.
Serg clearly points out that despite the many challenges Africa is facing, its opportunities are unprecedented. This is due to the fact that blockchain is a new technology that is still emerging and mass adoption is still in progress.