Leading crypto index fund manager Bitwise Asset Management has launched a Web3-focused exchange traded fund (ETF) enabling investors to access companies operating in blockchain infrastructure, decentralized finance (DeFi), the metaverse, and other Web3 empowered digital worlds.
On October 4, Bitwise announced the launch of Bitwise Web3 ETF (ticker: BWEB) which will be based on the Bitwise Web3 Equities Index. The BWEB fund will track Web3 Infrastructure Providers, Web3 Finance, Web3-Enabled Metaverse and Digital Worlds, Web3-Enabled Creator Economy, and Web3 Development and Governance. More than 85% of the fund will be invested in businesses in the Web3 sector.
We have exciting news! Today we launched the Bitwise Web3 ETF (BWEB), a fund designed to provide focused exposure to one of the fastest-emerging themes in technology. For more information about the fund, go to: https://t.co/8rjQbwFJrM pic.twitter.com/RumkXViGl8

— Bitwise (@BitwiseInvest) October 4, 2022
ETF to Offer Investors to Tap into the Web3 Space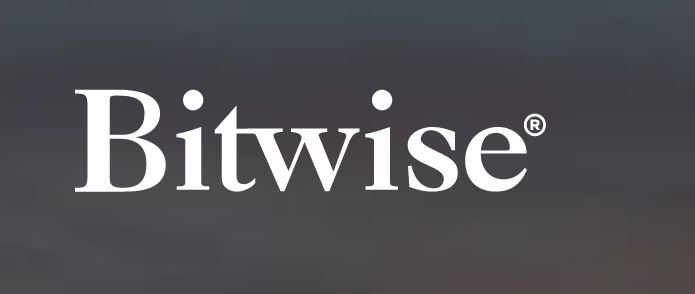 According to the announcement, the ETF will be available at an expense rate ratio of 0.85 and has already started trading NYSEArca as per an SEC filing on October 4. The move expands Bitwise's offering in the crypto market to help investors make investment solutions. Bitwise CEO, Hunter Horsley, elucidated that Web3 will eventually change the future of the Internet and how consumers transact and interact with brands.
Horsley asserted that Web3 technologies would prove to be disruptive to many businesses across as broad a cross-section of the economy. Companies across the world are investing millions of dollars to increase their presence in the burgeoning Web3 industry. He believes Web3 will be the "most disruptive and fastest-growing sector" shortly. Horsley added,
"The Bitwise Web3 ETF seeks to capitalize on this great opportunity by offering investors of innovation a straightforward way to access the space. It also leverages our expertise in crypto—the cornerstone of Web3—as many of these companies are centering their businesses on blockchain technology." 
The Bitwise Web3 ETF is part of a growing suite of Bitwise investment solutions that help investors gain professionally managed exposure to the crypto market, including the Bitwise Crypto Industry Innovators ETF (ticker: BITQ), OTC-traded trusts, private placement funds, and separately managed accounts.
Web3 Growing Despite Crypto Woes

Web3 development continues to grow despite a crypto downturn. Telstra Ventures, a data-focused venture capital firm, published a new study claiming that Web3-developer interest has remained strong despite the crypto bear market. Recently, global conglomerates such as Disney and JP Morgan posted job advertisements to hire new recruits to manage their Web3 units.
Last month, the largest telecom service-providing company in Spain, Telefonica entered into the Web3 space enabling payments through cryptocurrencies, like Bitcoin (BTC), Ethereum (ETH), USD Coin (USDC), and other crypto tokens.