According to a blog post the cryptocurrency custodian BitGo has into the staking space. Initially, the company is supporting two tokens, Dash (Dash) and Algorand (ALGO) and has plans to support other coins in the future. The company is offering up to 13 percent annual return which means BitGo clients can earn a passive income in the range of 7-13% per annuum just by holding cryptocurrencies in their accounts.
Benedict Chen, chief technology officer at BitGo, said:
Staking provides our clients with returns on their investments without ever moving their assets out of custody.
BitGo Inc., based in Palo Alto, California, said that it has also acquired other start-up, Hedgly Capital Advisors also called Hegde , as it moves into the increasingly popular area of providing a form of interest payments to holders of cryptocurrencies. Hedge is a San Francisco-based company that provides staking infrastructure and all of its employees have joined BitGo. The complete details about the deal are not yet disclosed.
Ben Chen said that the collaboration with Hedge will help BitGo to deliver an automated end-to-end staking services.

BitGo was founded by Mike Belshe in 2013. In 2018, it became a financial services company with the launch of BitGo Trust Company, the first qualified custodian purpose-built for storing digital assets and now, it provides custodial and other crypto-related financial services to large institutional clients such as such as cryptocurrency venture and hedge fund Autonomy Capital and crypto-focused venture firm Blockchain Capital.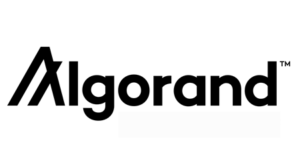 Some companies provide staking services to its clients but don't have the facility of cold storage, a form of storage that involves taking the cryptocurrency offline so that hackers cannot access it. While some have cold storage facility but are not able stake their token. But BitGo provides both these facilities under one roof.
Mike Belshe said:
The reason this is interesting is it represents something you can do as a custodian that you can't do with any other asset class. Precious metals like gold don't have the returns with staking benefits.
Staking is way of making passive income by holding or buying certain types of cryptocurrencies. If a client buys or holds a certain amount of a particular cryptocurrency that the staking company supports, he or she receives payments in similar to interests. The rate of interest or return depends on that particular coin.