Recently the giant of the mining components manufacturing industry, Bitfury, made a successful round of private financing to boost its growth.
Bitfury has stood out as one of the main providers of blockchain infrastructure. Based in San Francisco, California, Bitfury has successfully completed its $ 80 million financing round, led by venture capital firm Korelya Capital. It is one of the most significant financing times of a blockchain company this year.
Bitfury activity is not new to the industry. Operational since 2011, Bitfury has been at the forefront of blockchain innovations and its evolution in a constant manner, developing and putting into circulation products of high performance technologies and processing capabilities, in addition to their respective software solutions for governments and corporations, always focused on making viable and efficient blockchain business solutions.
Growth as a Bitfury company has also been sustained. The company currently employs more than 700 people in 15 countries around the world, with five operational sites in data centers located in Iceland, Canada, Georgia and Norway.
The growth of Bitfury has also seen its manifestation in the expansion of capital and shareholders of the company, especially expanding its shareholder base. Capital is being wisely directed to continue its expansion by reaching adjacent market segments, such as artificial intelligence. At the end of the day it also has a capital impulse, with the technological experience factor that is crucial.
The capital growth plan was advised by Bryan, Garnier & Co, an important and well-established investment bank focused on business growth in Europe, who acted as Sole Financial Advisor and Placement Agent for the Bitfury group in this private round of financing.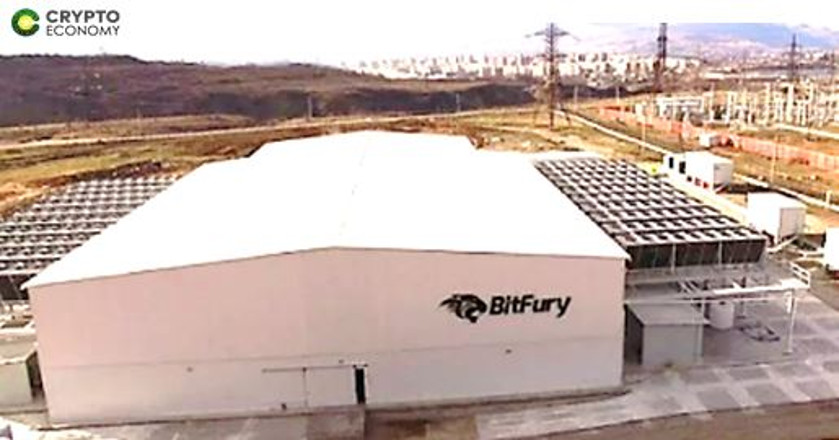 The fundraising mechanism operated as a "private placement" in a fundraising campaign that involved the sale of shares to high-end institutions, such as hedge funds, banks and insurance companies. In this way, a qualitative and quantitative expansion was assured both in capital and in the quality of investors.
All this was known through a press release by Bitfury in which he also explained that among the investors of this private financing round were investors such as Mike Novogratz's Galaxy Digital, Macquarie Capital, Dentsu Inc., Armat Group and others.
After a successful round of financing like this, it is natural that more financial steps will take place to consolidate the company's position. The rumors of start to the stock market have begun to circulate and it is not surprising that we see very soon Bitfury quoting in the stock market. It was learned that there is a possibility that the company will launch an IPO soon.
This news comes as an interesting continuity of company events such as the release of the company's most recent ASIC mining hardware, the "Clarke" chip.