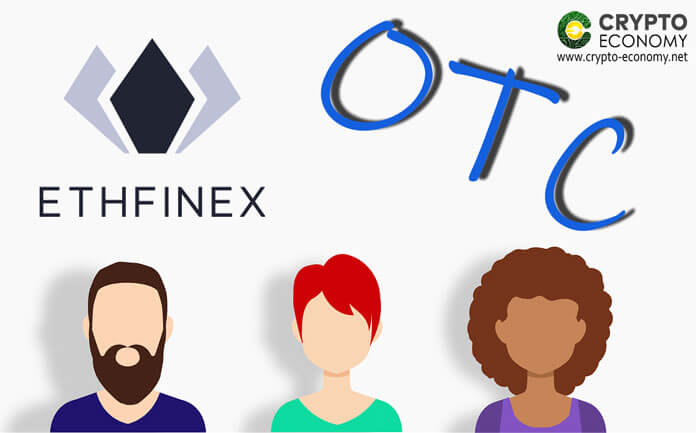 Despite the constant legal battles and never-ending media scrutiny for the alleged instability of closely-affiliated cryptocurrency stablecoin issuer Tether.io, Bitfinex is soldering on and releasing product after product to the market. Both Bitfinex's majority-owned exchange EthFinex, a cryptocurrency exchange that specifically caters to investors and traders using the Ethereum blockchain, has announced the launch of a not-so-popular exchange feature – OTC services on a decentralized crypto exchange.
So far, most cryptocurrency exchanges including leading platforms such as Coinbase, Huobi, Binance, and OKEx have launched over the counter (OTC) trading desks to cater to highly liquidity seeking investors and traders.
OTC services allow exchanges to offer trading assets without the custody issue allowing traders to exchange their assets in a peer to peer manner. EthFinex's approach is similar but with the added feature of decentralization, something that is currently rare. Traders will be allowed to post trade requests and respond to trade requests in a decentralized manner. Meaning that EthFinex is aiming to offer as close to a real peer to peer experience as it possibly can.
In a Twitter announcement on Tuesday, Bitfinex described the new platform as a "Trustless OTC" trading platform saying,
"We're proud to unveil an important development in our decentralized offering – @ethfinex Trustless OTC, a blockchain enforced Over-the-Counter service."
EthFinex tweeted as well the launch of the new service exclaiming,
"No more escrow! Today we launch our blockchain enforced OTC service, removing the need for placing trust in escrow or counter-parties."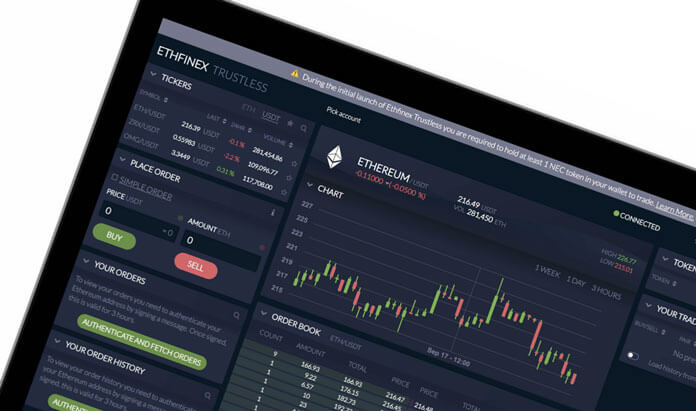 As the nature of the service portends, the service will not be a perfect peer to peer exchange as EthFinex will be acting as an agent claiming at least 0.02% of the value of every transaction.
"This is peer-to-peer exclusively, so buyers and sellers for the moment find each other externally, or are connected by agents, and then initiate the trade, generating a URL they can send to their trading partner to accept the trade," Founder of Ethfinex Trustless Will Harbone said of the platform.
Smart contracts will help avoid the need for an escrow service by locking the funds from either side and releasing them once both parties have confirmed the transaction. "We don't have custody of user's funds…the custody is decentralized [until the trade is settled]," Harbone added.
EthFinex launched back in September 2018 and is so far supporting the trading of 50 ERC-20 compliant tokens. Paolo Ardino, Bitfinex's CTO explained the push for the often criticized exchange to launch a Trustless OTC platform. He said,
"Custody and centralization of assets is definitely a big problem in our industry, the more users take care of their own assets the faster crypto-space will grow. We are putting a huge amount of effort to push this concept to our community!"