Bitcoin (BTC) continued to drop for four straight days crashing down to almost a four-month low since January and a decline of more than 25% year to date (YTD). The global cryptocurrency market has been suffering much turmoil as investors across asset classes respond to signals of further interest rate rise.
The cryptocurrency market propelled into a frenzy wiping around a whopping $200 billion from the market in just a matter of days. The crypto industry seems to be undergoing "extreme fear" after the US Federal Reserve's biggest interest rate hike in years. The global market crypto market cap slid by over 2.50 per cent in the last 24 hours to $1.54 trillion. Bitcoin (BTC), Ethereum (ETH), along with major digital currencies have hurtled downwards dragging the entire crypto market into a chaos.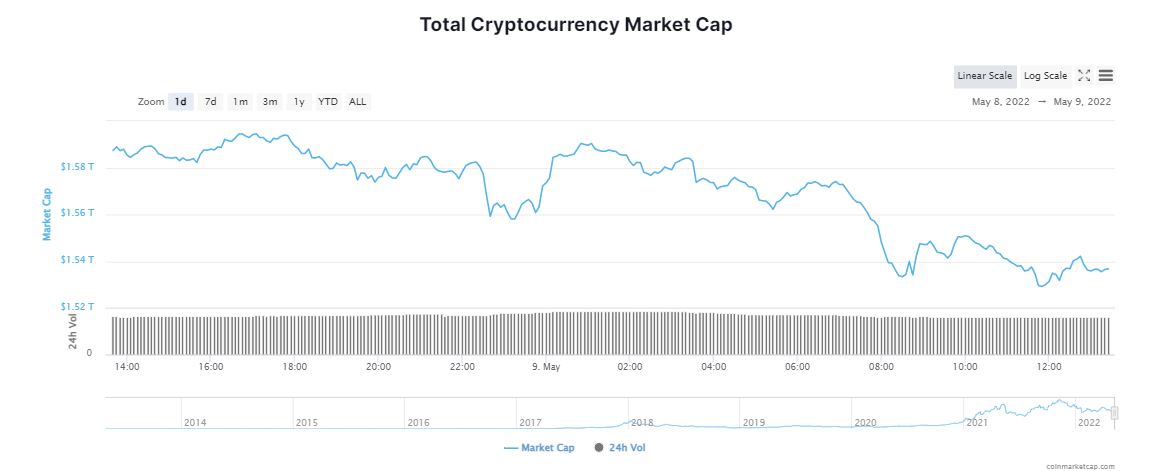 Why Did Bitcoin Prices Fall To A Four Month Low?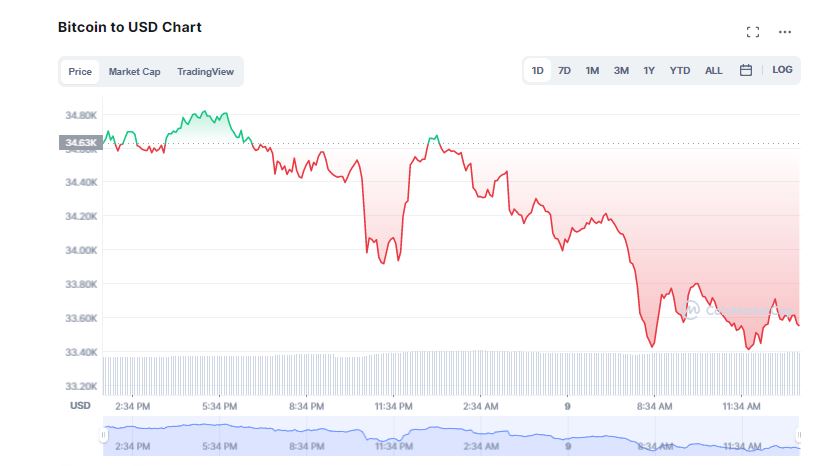 Bitcoin (BTC), slid through a key support level during the weekend to almost a four-month low. According to CoinMarketCap, the world's largest cryptocurrency by market cap, is currently trading at $33,506 tumbling down by 3.17 per cent in the past 24 hours. Bitcoin prices have lost a massive 14.05 per cent value in the last 7 days. Within the same time frame, BTC dominance has decreased by 0.01 per cent pausing at 41.54 per cent at print time.
Bitcoin has largely traded in a range of $35,000 to $45,000 this year as the crypto market has been impacted by the Russia-Ukraine crisis, rising inflation and fears of Fed rate hikes. The flagship token has however attempted to reclaim its peak price of $67,802.30 in November 2021 but has failed given the geo-political tensions and looming concerns of a recession.
Bitcoin prices is now down 50 per cent since its peak last year. If the prices fail to gather traction it may slide below $32,951 hitting a new low since July 2021. The drop comes after the blue chip Dow Jones Industrial Average lost more than 100 points last week and the NASDAQ plunged by 5 per cent. BTC futures market has seen a massive long liquidation due to the recent bearish leg.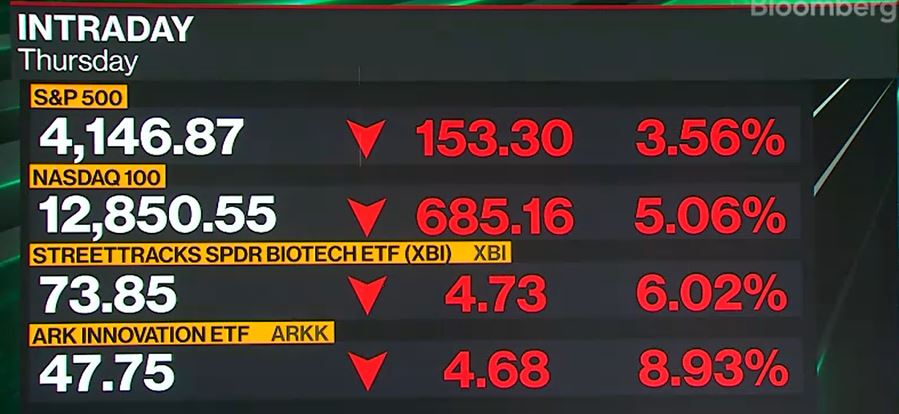 How Did The Recent Stock Market Crash Impact The Crypto Market?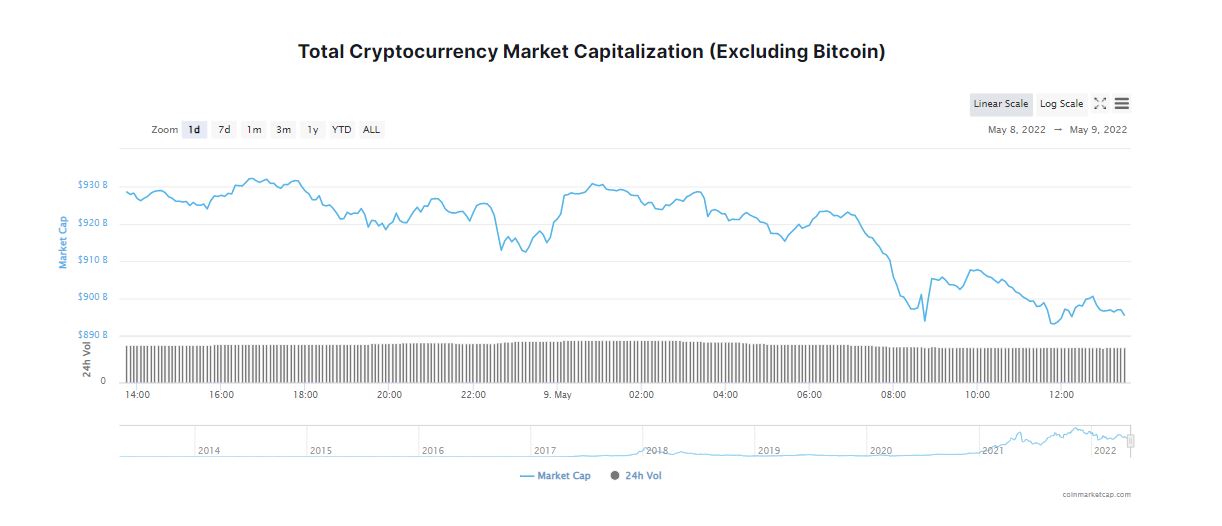 The over all crypto market seems to be in tandem with the stock market. Along with last week's, Big Tech Sell-off, the entire crypto market experienced a bearish momentum. The world's second largest cryptocurrency, Ether (ETH), declined by 3.71 per cent in the last 24 hours to currently stand at $2,448.
Major altcoins like Solana (SOL), Cardano (ADA) and Terra (LUNA) were trading with cuts in the range of 4-5 per cent over the last 24 hours. In the last 24 hours, Avalanche (AVAX) and Polkadot (DOT) plummeted 6.07 and 4.97 per cent respectively to $50.68 and $12.89. Memecoins – Dogecoin (DOGE) price is at $0.1219 decreasing over 2.60 per cent in past 24 hours. Shiba Inu (SHIB) lost its value by way over 6 percent to float at $0.0001762.