Bitcoin permabull and Fundstrat Global Advisors' co-founder, Managing Partner and the Head of Research Thomas Lee believe that the 2018 days of "Crypto Winter' are well behind us. In a recent tweet, the crypto cheerleader shared an image that details the confirmation that informs his belief. 13 confirmations arranged chronologically since the start of the Crypto Winter back in November 2018. Spanning the events of the past six months, the confirmations point to the unequivocal truth that the bear market is over and that we should look forward to a brighter future.
In the tweet, Lee points out that the recent pullback of the price of Bitcoin and its subsequent rebound back to previous highs is another indicator of the bull market trend in full force. His tweet was referencing the Friday Bitcoin price flash crash in the Luxemburg-based cryptocurrency exchange Bitstamp that saw the price of Bitcoin fall by $1,700 in minutes and rebound back to the low $7K as other exchanges registered loses of 8-12% retraces. However, the price of Bitcoin raced through the weekend to embrace previous highs of $8,000 on Sunday before Lee's tweet.
The last confirmation mentioned by Lee is the recent Blockchain Week and CoinDesk's Consensus events held last week. Underscored with a disturbing sense of tameness as compared to last year's Consensus conference, this year's showed a return of hope and an expectancy of a bright future. The number of attendees was also markedly lower compared to last year's prompting some analysts to claim a mature audience and market conditions.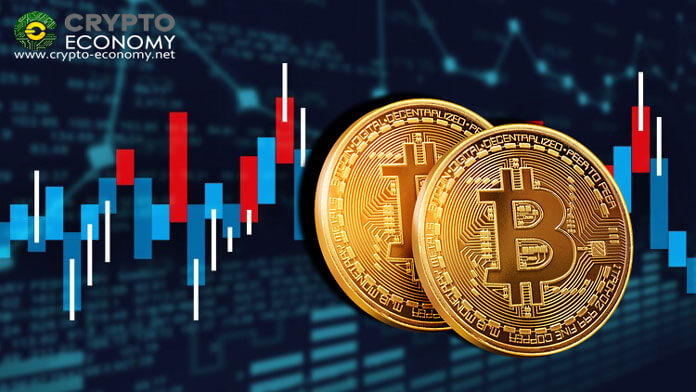 Other confirmations according to Lee include the proprietary Fundstrat Bitcoin Misery Index (BMI) which for the first time since August 2015 rose above 67 on March 27th, a supposed bullish signal. Not just that, on January 23rd, the on chain Bitcoin transactions turned positive year-on-year for the first time in over 12 months (since the December 2017 all-time highs).
Not to mention that towards the end of April and the start of this month May, the crypto space was hit with the Bitfinex/Tether FUD about the NY Attorney General accusing the two affiliated companies of losing a sum close to $1 billion and using the Tether stablecoin to conceal the loss. This FUD did not impact the Bitcoin price noticeably showing a maturation of the leading cryptocurrency.
Tom Lee has come to be known for his outlandish Bitcoin price predictions which have mostly not come to pass. The recent one, made late last month on April 29th, states that Bitcoin will go on to surpass its 2017 ATH price by 2020. Seems like an achievable target and something that most cryptocurrency proponents are hoping for now that the end of the bear market has been confirmed to be behind us.