It seems that Bitmain, the giant Chinese Bitcoin equipment manufacturer is not having a smooth sailing through the cryptocurrency bear market. It has surfaced that the management of the company is considering legging go off close half of its staff by the end of this week. The company has close to 2,000 employees in total across all its verticals.
Initially leaked by Blockstream Chief Strategy Officer Samson Mow and confirmed by local Chinese news media 36kr, the company has today laid off a section of its staff that was working on the Bitcoin Cash GO client for Bitmain.
Mow wrote on his Twitter page that "Bitmain has quietly laid off their entire Copernicus team. Only 1-week notice. Some had just joined the company. Layoffs just in time for Christmas."
Some Bitmain employees have taken to LinkedIn to share their exit stories as pointed out by Danhua Capital managing director Dovey Wan who wrote recently on her Twitter page that "there's a post on Chinese LinkedIn (usually very high accuracy, posted by employees themselves) saying Bitmain will start a layoff the coming week… A separate rumor said the plan is for more than 50% of its headcount???!"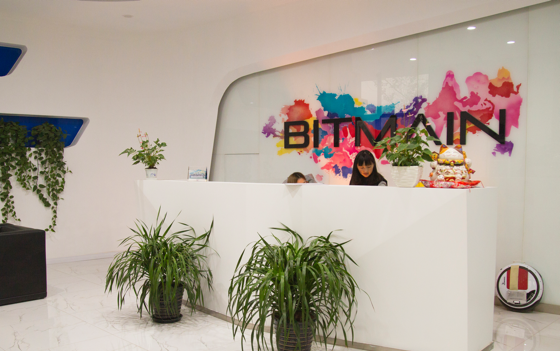 To confirm the story, Chinese local news outlet Sanyan Finance reached out to some of the Bitmain employees for comment. Some confirmed the news to some extent admitting that the human resources department was in the process of "speaking" to the staff about "something" without directly admitting to the rumored layoffs.
It is difficult to tell whether the layoffs will be global or just the Chinese staff will be laid off. Recently, crypto-economy.net reported that Bitmain had closed its Israel development center due to financial troubles but it seems that Bitmain could be in more trouble than they initially let on. The company has been planning an IPO for the past several months but had not gotten to the point of rolling it out due to financial woes.
Precipitating the situation was the Bitcoin Cash hash wars experienced in November in which Bitmain chose to side with one of the factions leading the split. Bitmain redirected some of its surplus hash power towards one of the factions (ABC) which even though it emerged the winner, the hash war led to a market wide cryptocurrency slump that has been dubbed 'crypto winter'. The fall in Bitcoin prices has caused several miners to operate in loses forcing some of them to exit the market. Bitmain seems was not spared from loses over the past few weeks.
Speaking to Israeli news media during the closure of Bitmaintech Israel, Gadi Glikberg said that "The crypto market has undergone a shakeup in the past few months, which has forced Bitmain to examine its various activities around the globe and refocus its business by the current situation."