Leading cryptocurrency exchange Binance has partnered with Bitcoin-friendly travel booking platform TravelbyBit to launch a new traveling rewards card dubbed TravelbyBit Travel Card that facilities cryptocurrency payments in major travel and hotels booking websites.
The exchange made the announcement on Thursday through a blog post saying that the new card will work similarly to a normal prepaid debit card with added functionality for exclusive deals and discounts on related travel websites. These platforms include the TravelbyBit website, Booking.com, Expedia, Agoda, and Ctrip among a few other leading industry platforms.
The exchange also revealed that the new card will support a limited number of cryptocurrency assets including Bitcoin [BTC], Binance's stablecoin and native platform assets BUSD and Binance Coin [BNB], and Ontology [ONT]. These assets will be used to make payments in the supported platform mentioned above with the option to choose from which wallet to fund each payment.
"The travel rewards card project is initialized by TravelbyBit in collaboration with the Binance development team and will be released in early 2020 starting with travelers in ASEAN (Association of Southeast Asian Nations), Australia, and Europe, with plans to gradually add support to more countries," the blog post stated.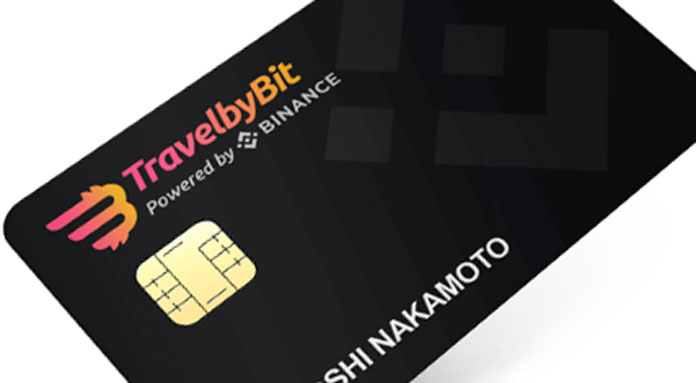 The new card will be joining a host of other cards in the market that allow for payments using cryptocurrency. It may be exclusive to traveling and hotel businesses but it does not have functional advantages as several other similar cards allow for usage in more diverse sectors and support more assets. However, the card may have an advantage over other competing offerings due to its claimed cheaper fees to make transactions.
"Many businesses that accept crypto for their services charge users a high premium, which poses a significant barrier to adoption," Caleb Yeoh, CEO of TravelbyBit said in a statement. "At TravelbyBit, we want to make crypto useable, provide incentives for early adopters, and see crypto adoption grow. We are excited to work closely with Binance to bring crypto payments to travelers around the globe," he added.
Interested users are encouraged to pre-register and secure their spot on the waitlist. Currently, Binance users are able to get a 10% discount on the TravelByBit website before even the card is available for shipping.