Starbucks customers will soon be able to pay for their coffee using Bitcoin once Bakkt launches its consumer app in the first half of 2020. Bakkt is a bitcoin futures platform with backing from the NYSE parent company Intercontinental Exchange (ICE).
Bakkt launched its highly anticipated physically-settled bitcoin futures products in September to lackluster reception but things have been changing for the better as the two products have witnessed increased trade volumes over the past few weeks. Now the company is investing more time into developing its consumer application with the hope of launching the app over the coming few months.
In a blog post on Monday, Bakkt chief product officer Mike Blandina revealed that since the launch of the futures products has been successful thus far, it was time to move on to the other core tenet of their product offering – "unlocking the value of digital assets" through consumer payments.
This is where their partnership with Starbucks comes in. earlier this year, it was reported that Bakkt had allocated a disproportionately large amount of shares to Starbucks given that the company did not buy those shares. Its partnership was based entirely on future partnerships when Bakkt launches its consumer-facing products.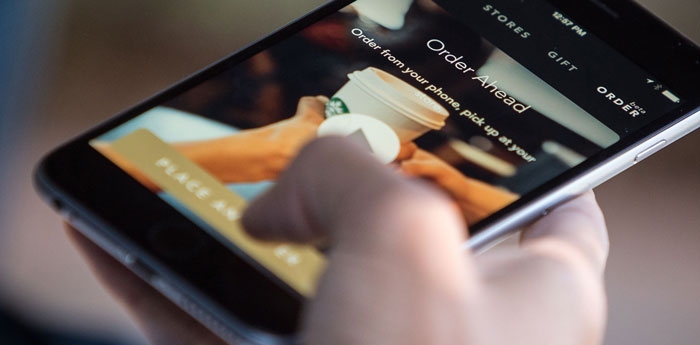 Despite Bakkt's Bitcoin futures product only supporting bitcoin, it seems there is a possibility that the consumer application will support a wider range of assets.
"A key feature of the model we've designed is to support a superset of digital assets, including cryptocurrencies as seamlessly as investors transact in stocks in a retail brokerage account," Blandina wrote. "Our vision is to provide a consumer platform for managing a digital asset portfolio, whether they wish to store, transact, trade or transfer their assets."
The launch of a consumer-facing application is also fitting since its futures product is targeted at institutional investors. Launching a product for the average consumer is a great way to contribute towards the mainstream adoption of blockchain. As Blandina added,
"We'll be launching a consumer app to make it easy for consumers to discover and unlock the value of digital assets, as well as ways in which they can transact or track them. Merchants gain access to a broader set of customers with expanded spending power."