Animoca Brands, the company devoted to advancing digital property rights for gaming and the open metaverse, announced that it had entered into a strategic investment agreement with Cool Cats Group LLC, the web3 company which owns the iconic blue-chip NFT collection Cool Cats.
Despite the fact that Cool Cats has been striving to be the largest NFT brand in the world and a robust media and content company, including where gaming is concerned, its partners will help it to accomplish its mission.
Expanding the Services
This strategic partnership has been forged out of a longstanding relationship between Ken Cron, Founder and CEO of Cool Cats Group, and Yat Siu, Co-Founder and CEO of Animoca Brands, which dates back to 2010. He considers Yat to be one of the world's foremost thinkers in the web3 and one of the people behind one of the industry's most important companies. As he puts it, Cool Cats and its community will be able to benefit greatly from working more closely with Animoca Brands in the future.
It was announced in September that Cool Cats would be part of a partnership with GAMEE, a subsidiary of Animoca Brands, which has built a world of virtual casual gaming where players, brands, and developers can connect.
GAMEE has partnered with Cool Cats to bring you exclusive NFT claims, raffles, and community giveaways that can be accessed exclusively by Cool Cats holders.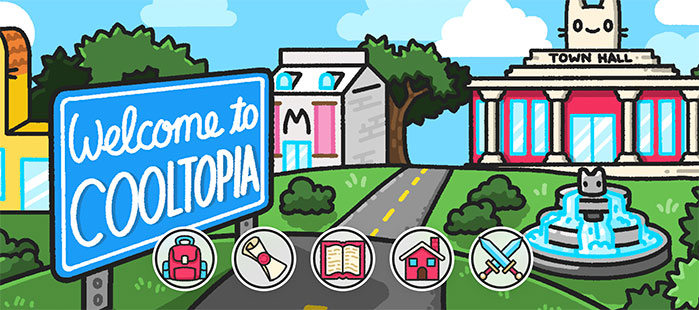 Siu said:
"Cool Cats is a leading example of metaverse native IP based on the principle of decentralized ownership. Our belief in what the Cool Cats team has built, along with our commitment to the NFT space – which we believe will unlock the next frontier of gaming – could not be stronger."
A consortium of new investors recently provided Animoca Brands with a strategic funding round for US$110 million. Animoca Brands has consistently been striving towards delivering true digital ownership of virtual assets for users, as well as advancing a true open metaverse, with a particular focus on GameFi opportunities, such as play-and-earn.
In combining Cool Cats and Animoca Brands, both companies will be able to deliver unique and compelling gaming experiences to their respective communities and to a broader audience of gamers through their respective brands.
New partnerships in the metaverse ecosystem show the momentum of growth for the whole industry. Although partnerships need time to foster, they're good signs that more and more people can join the movement and help the industry mature faster.