The renowned bankrupt crypto brokerage firm, Voyager Digital has reached an agreement with Alameda Research over its outstanding loans. Alameda will return approximately $200 million of Voyager's crypto loan. The details were given in the latest court filing which was published on Monday. Previously, Voyager filed for bankruptcy citing turbulent market conditions as the reason.
In its bankruptcy proceedings, Voyager asked the New York bankruptcy court for permission to get back its loans. After the court's permission, Voyager and Alameda reached an agreement for the return of their loans. Alameda is a popular crypto trading platform. It was co-founded by the owner of FTX Exchange, Sam Bankman-Fried.
A Breakthrough For the Bankrupt Voyager?
As per details, Alameda Research owes around $200 million to Voyager. It was also noted that the credit amount was around $377 million. However, the price degraded amid the crypto market crash this year. The loan was given in September 2021, and the funds were mostly in Bitcoin, Ethereum, and the USDC stablecoin.
Nonetheless, Alameda is now set to return the loan in BTC and ETH tokens. The platform will return around 6,500 BTC and about 51,000 ETH tokens. Moreover, the loan is set to be returned by the end of this month. After the return of the loan, Voyager will return the collateral linked to this loan. This collateral includes 4.65 million FTT and 63.75 million SRM tokens.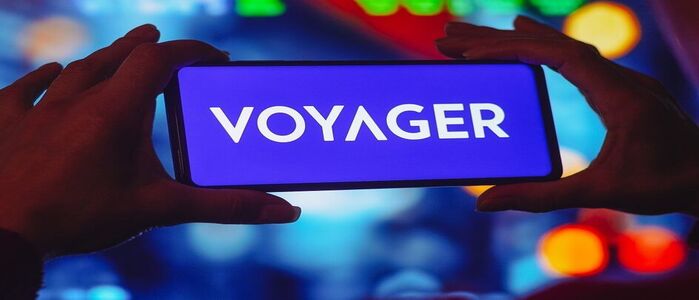 In July, Alameda had proposed to return the loan and get its collateral back. The platform further said that it will get its collateral back on terms that will help Voyager to improve its financial circumstances. Therefore, this recent development is considered to be a positive one for the bankrupt firm. It might prove to be the much-needed push for the crypto brokerage platform.
Nonetheless, Voyager filed for Chapter 11 bankruptcy in July this year. The platform had outstanding dues of around $10 billion at that time. At that time, FTX and Bankman-Fried offered an acquisition deal to the platform. However, the offer was dismissed by the firm instantly.
Since then, Voyager has been working on its finances. It also auctioned off its assets at the start of this month to repay its users. FTX seems to be still interested in the acquisition deal. However, there is no major development in this deal for now.