One of the best trends we have seen for months in terms of new tokenized blockchain platforms, is what in terms of online games is still presented. The happy phenomenon of tokenization and the security of blockchain is driving online games to another level, where the empowerment of users encourages their loyalty and with it, the strengthening of new economy ecosystems based on their own cryptocurrencies. In that sense, in this post we will talk about the Yumerium platform and its tokenized ecosystem.
Yumerium is defined as a community of players where they share their experiences with other players, which is a true form of viral marketing that until now had not been adequately exploited. Through this way of doing things, players will be compensated with tokens YUM – the native token of the platform – for various activities. Game developers can set up rewards for players such as assigning YUM tokens as a reward for watching promotional videos, sharing links on social networks, leaving a comment on their games, just to mention a few possibilities. Through this reward system, players will be much more incentivized to participate in the community proactively.
The constant incentive through rewards in Tokens YUM also seeks to strengthen the new paradigm of games, the "win to play". With this, Yumerium will lead the market by testing the concept with its own games, and with the games of the partners that will be added to the platform.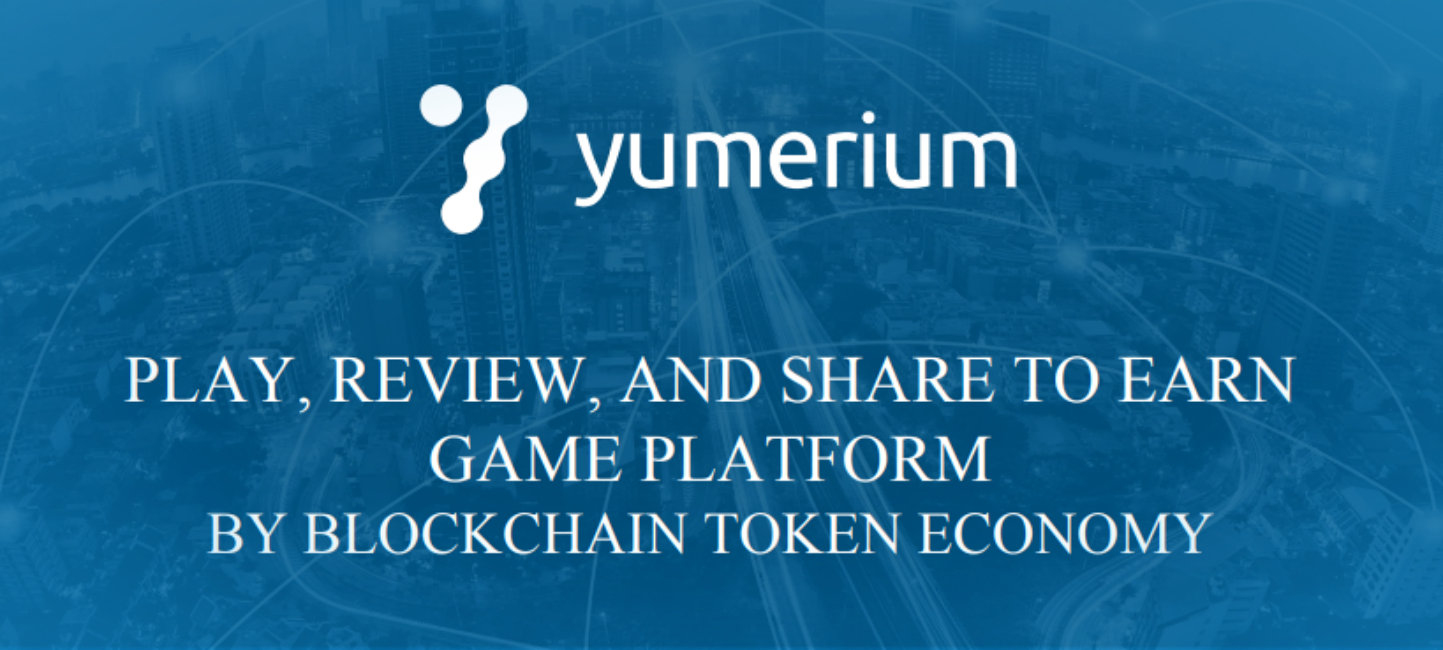 The players in Yumerium play a fundamental role for the platform community, not only playing games, but also actively participating in the creation of content on all social networks, and especially as it is already used massively, on YouTube or Twitch, in addition to share their experiences through comments, and leave reviews online for other players. All an incentivized movement based on real experiences.
Thanks to the implementation of intelligent contracts, Yumerium will decentralize the payment system by completely eliminating intermediaries between players and game developers. Payment will be made instantly to those who are entitled to take their part according to the parameters of each intelligent contract, and with a minimum transaction fee. All in a fast, safe and trustworthy environment. Yumerium, in addition to carrying out its transactions through its native token, will also incorporate payments with other digital currencies, among which BTC and ETH stand out.
The YUM token can be used in all games compatible with Yumerium and it is expected that the number of games compatible with Yumerium will increase exponentially as the platform and its community grow. Players who own YUM will use these YUM to pay the corresponding money in the game, while developers can use YUM to incentivize users through the use of marketing tools. This makes a constant incentive cycle that guarantees the growth of the community.
Yumerium will launch its ICO as of May 23, 2018. The reference price of each YUM token is 1 YUM = $ 0.1.
To know more details about the project, we recommend check its White Paper, as well as follow them at their Telegram channel to stay up to date on news about their ICO.