The Bitcoin storage company, Xapo may be in possession of up to 7 percent of all the coins in circulation, according to a report by Bloomberg. The estimated $10 billion worth of Bitcoin is held in cold storage by the company.
The company which started operations in 2014 now has offices in five continents, among which is a Swiss military bunker converted to a bitcoin storage facility.  In 2015, it moved its headquarters to Zug from California. The move to Switzerland proved advantageous because the company had been under a lot of pressure from regulators in the US.
With incidents of hacks that have affected some cryptocurrency exchanges in the past, the company has earned praises on its approach to digital storage despite making holders lose a measure of control over their coins. Some critics say employing the services of third party businesses to hold digital currencies encourages centralization, the very concept Bitcoin was invented to counter.
Wences Casares, the Argentine founder spent years convincing millionaires and billionaires that Bitcoin is the currency of the future. He made them realize that he could keep it safe for them. No wonder his company is holding assets above what 98 percent of US banks have.
Ryan Radloff, the CEO of UK-based investment platform CoinShares said "Everyone who isn't keeping keys themselves is keeping them with Xapo" His company has more than $500 million stored with wallet and vault company.
Xapo Swiss subsidiary is supervised by the Financial Services Standard Association, the self regulatory association set up to internally ensure that cryptocurrency companies comply with financial laws.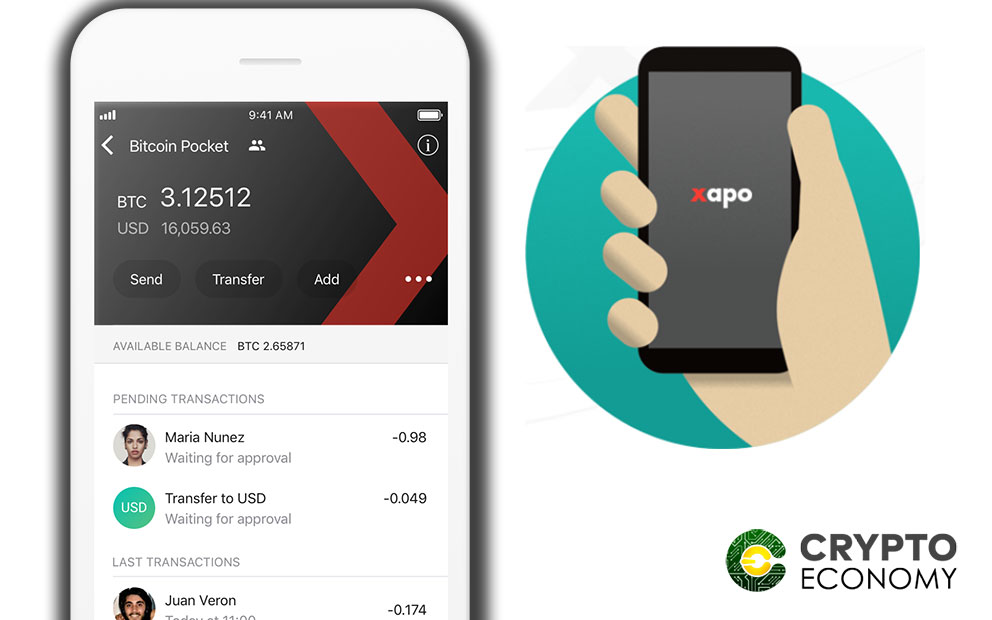 Xapo collaborates with a Delaware financial company registered with the Treasury Department's Financial Crimes Enforcement Network to serve the US market. The wealthy and rich from Silicon Valley are among the patrons storing their coins at the vaults. Every one of them believes that cryptocurrency has come to stay, yet they recognize its weak point as the ease with which a hacker could steal coins from a wallet in seconds.
Xapo provides security by using secured vaults placed under armed guards and high security to protect clients' bitcoins. To withdraw bitcoin from Xapo takes about two days. First, client identity is manually confirmed, then the multi layered security required to access the bitcoins is activated. Multiple private keys are required to unlock each account and these are placed in three vaults located in three geographical locations.
The company occasionally has permitted journalists to take a look at the security measures put in place to secure clients bitcoins although they generally do not court media attention. Casares himself, even though his company draws big crypto conferences rarely grants interviews.
The caliber of persons that sit in the company's board is indicative of the scope of its vision. Former US treasury secretary, Larry Summers, ex-Citigroup Inc. Chief Executive Officer John Reed and Visa International founder Dee Hock are all some of the technocrats behind Xapo.
"Every part of their DNA is geared to security," said Sean Clark, First Block's founder.
"Hand scanners at the Xapo vaults are equipped with pulse readers to ensure that amputated hand is never used to access stored bitcoins. Whenever we make big transfers they FaceTime us, we have duress words, if it's big enough they'll fly out to see us."