A little over 24 hours since the arrest of WikiLeaks founder Julian Assange and the WikiLeaks Bitcoin wallet has racked up some serious donations from Assange sympathizers worth more than $30,000 at press time.
On Thursday, April 11th, Assange was arrested at the Ecuadorian embassy in London and is now facing two counts of charges. The first is the federal case brought to him by the US government over leaked government documents through his WikiLeaks site. The US federal government has been wanting to lay its hands on him for more than seven years since he fled the US jurisdiction. after the scandal and the magnitude of the information published and that showed, and to everyone's knowledge, the cruel practices that they carried out as torture, extrajudicial executions and war crimes in the war in Iraq.
In addition to all this, we do not forget to mention the massive espionage that the US made to millions of social network users and to high European officials. Due to these alarming acts listed above, up to twenty organizations, both religious, environmental and freedom online, sued the National Security Agency of the United States in 2013.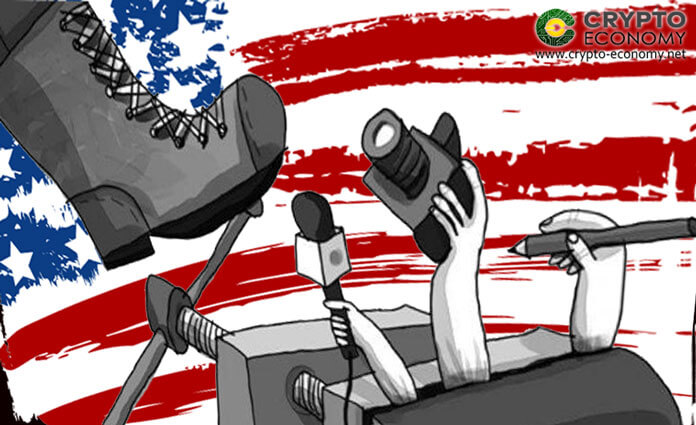 Another case awaiting him is a sexual assault case in Sweden that has since been dropped but the prosecutors have announced that they will be pressing charges again as they believe he is guilty. Following both these accounts, Assange sought asylum in the Ecuadorian embassy in London to avoid extradition from either government and has been safe since 2012. However, the president of Ecuador, Lenin Moreno, decided to withdraw the asylum because alleging that Assange has repeatedly violated international conventions.
If ever he gets extradited to the United States and gets convicted on charges of conspiracy to commit computer intrusion, Assange could be facing jail time of up to five years in a US maximum penitentiary. To help prepare for his defense, the WikiLeaks community opened a donation drive to fund Assange's defense. So far since yesterday, the Bitcoin address associate to WikiLeaks has received about 6.175 BTC, an amount equivalent to about $31,000 as of press time. The funds drive also accepts Zcash, the privacy-focused cryptocurrency among other modes of payment including payment cards.
Julian Assange has previously shown support for Bitcoin as far back as 2010 when several traditional methods of payments including PayPal, Visa, banking and credit institutions all withdrew support of the contentious website that at the time was regularly releasing highly confidential documents that revealed the inner workings of the US government and its agencies.
WikiLeaks sought another way to accept donations and Bitcoin offered that functionality without government intervention. But not everyone was happy about this Bitcoin milestone. Not only did Bitcoin provide WikiLeaks a way to circumvent government sanctions but also, because WikiLeaks began accepting Bitcoin's as early as 2010, donations rose in value. According to a recent tweet by Assange, the donations have risen by as much as 100,000% over a seven-year period. He wrote,
"My deepest thanks to the US government, Senator McCain and Senator Lieberman for pushing Visa, MasterCard, Paypal, AmEx, Moneybookers, et al, into erecting an illegal banking blockade against WikiLeaks starting in 2010. It caused us to invest in Bitcoin — with > 50000% return."