There is now the possibility of suing someone using the blockchain in Britain. For the first time, a UK judge has given the go-ahead for serving legal documents — the process of bringing a lawsuit to the attention of an individual — through a nonfungible token on the blockchain ledger, according to court documents made public this week. 
New Use Cases
The NFTs, as we are all aware, are lines of code that are present on the blockchain that confirms that the certificates of authenticity are unique. Usually, they are used to prove ownership of art pieces created by digital means, such as photographs. The industry is now being revolutionized by a new use case, which has the potential to revolutionize the entire field. Aside from that, it also helps to bring the technology closer to what is happening in real life.
In this case, Fabrizio D'Aloia, who founded an online gambling company, was seeking a judgment against cryptocurrency exchange Binance Holdings and other platforms, claiming that they violated his rights to freedom of expression. A claim was filed by D'Aloia after he was cheated out of his crypto assets by the brokerage firms.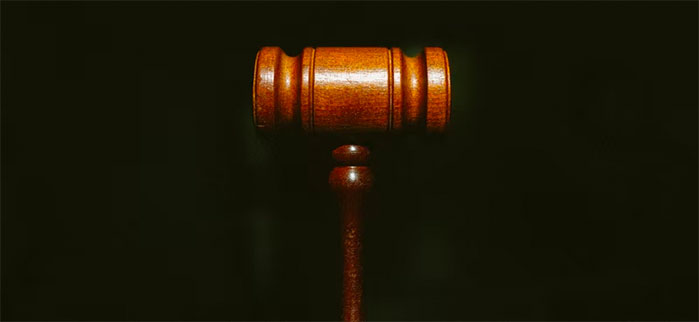 According to the court, the exchanges are also required to ensure that stolen crypto is not moved out of their systems or taken out of their network at any time.
By airdropping the lawsuit documents via NFT, the service will now take place in a way that will allow the plaintiff to access the two wallets which were originally used by D'Aloia and stolen by the fraudsters. As a result, crypto fraud victims in the UK will now be able to file a lawsuit against unknown crooks in the UK, according to the law firm Giambrone & Partners LLP. 
Similarly, a US court authorized service via an NFT in June, a move that is similar to the one in question. These moves show a promising trend in traditional sectors as they're embracing blockchain technology and its products. More and more real-world challenges are being solved by decentralized technologies. It can help the industry grow faster and attract more mainstream users.
After all, the success or failure of the proposed use cases for NFTs or any other blockchain products has a very big effect on the next moves. If these actions result in useful changes, we can hope for other similar proposals for many more real-world challenges. Proposals that will shape the future of the blockchain industry as well.