Last Saturday, February 13, the Tezos Blockchain network underwent its 5th upgrade called Edo that, according to teams behind the Tezos ecosystem, has brought new exciting features to the network.
According to a joint announcement by Nomadic Labs, Marigold, DaiLambda, and Metastate, the entities that developed the Edo, on early Sunday, February 14, the Edo upgrade went live at block number #1,343,489. This is the fifth upgrade in the span of two years and follows the Delphi upgrade just three months ago.
What is inside Tezos Edo Upgrade?
According to the announcement:
"The upgrade contains some minor bug fixes, some improvements to performance and gas consumption, the addition of a new period (named the "Adoption Period") to the upgrade process, and two important new features that we have been working on for some time: Sapling, and Tickets."
From the announcement, it is apparent that the Adoption Period, Sapling, and the Tickets function are standout features of the Edo upgrade.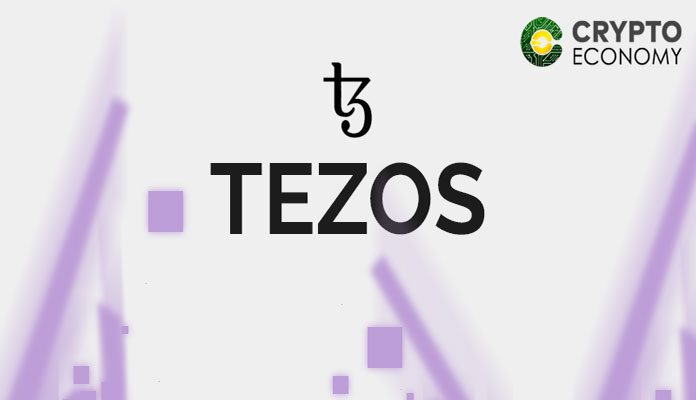 Adoption Period
A blog post by Tezos Commons explains the Edo upgrade in detail. According to Tezos Commons, the Adoption period or simply called the 5th period is an important improvement to the Tezos governance mechanism itself that is designed to "provide enough time to enable the ecosystem and dev tooling to be updated."
The previous four upgrades went live one after voting has been completed, which in practice is only sixty seconds. According to the team, this made it difficult for some Tezos bakers, indexers, and other users of the network to assure seamless upgrades of their nodes. Before the addition of the 5th Period, the Tezos upgrade period consisted of four periods of eight cycles.
The new upgraded process will consist of five periods of five cycles and there will be approximately a two weeks of gap between the "acceptance of the new protocol in the promotion vote Period, and the time when it is activated on the Tezos network," assuring a seamless protocol transition.
Sapling
Originally developed by the Electric Coin Company, the Sapling protocol brings optional privacy for DApps. Sapling enables privacy-preserving transactions of fungible tokens in a decentralized environment and allows developers to create privacy-conscious applications by integrating Sapling into their smart contracts.
Tickets
According to Tezos Commons, the Tickets function featuring the Edo upgrade simplifies the "process of granting portable permissions to other smart contracts and to issue tokens."  They also allow new complex authentication schemes like composing multi-sig contracts.
But the Tickets feature is still in experimental stages and the team has recommended developers not use Tickets in mission-critical applications.
Future Upgrades
Nomadic Labs, Marigold, DaiLambda, and Metastate, have also announced that within few weeks, they will also inject the 6th protocol upgrade proposal for the next "Florence" upgrade.
---
If you found this article interesting, here you can find more Tezos News