Cardano has been one of the most promising and research-intensive ecosystems in the crypto industry. After the long-anticipated Alonzo hard fork, there has been a lot of hype around the ecosystem in terms of decentralized finance [DeFi] and NFT infrastructure on top of it. In the latest development, its Yoroi wallet has made some important changes in its latest 4.7.300 version, especially for the NFT users.
Yoroi is essentially a staking wallet designed for those who intend to stake Cardano's native ADA token as a delegator and operates as a browser-extension wallet on Google Chrome, Microsoft Edge, and Firefox.
According to the latest announcement, a new version of the Yoroi light wallet has fixed some bugs related to NFTs. With this update, the ADA users with "stuck" wallets due to non-fungible tokens should now be restored to full functionality after meeting the minimum required ADA displayed in the holder's wallet.

The latest Yoroi version is already available for desktop users. The mobile version will be released soon. The wallet's official Twitter handle also notified,
"Please note that users with an exceptionally large number of #NFTs may still receive errors when using the "Send All" feature. This is due to limitations in the possible transaction size. If you experience this, simply split the transaction up."
The NFT hype does not appear to fade anytime soon. After the activation of smart contract functionality, all eyes are on the Cardano ecosystem. Besides, many ADA users recently minted first-ever tokens with the help of the Plutus Core compiler.
Cardano Summit 2021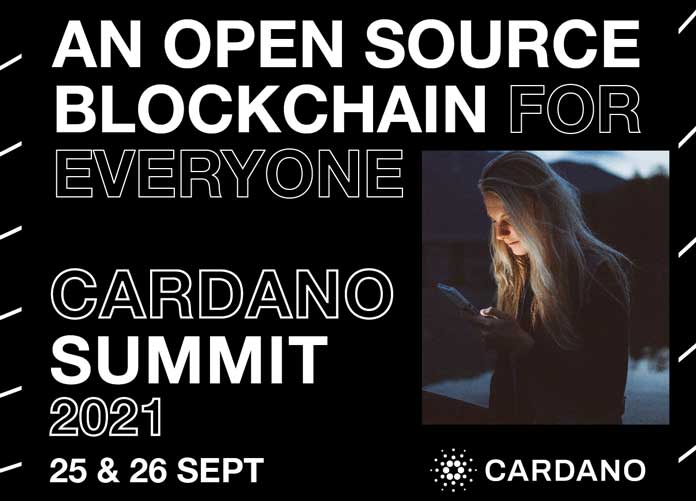 The development of the crypto-asset's Yoroi wallet comes just days before the much-awaited Cardano Summit 2021. The biggest crypto event of the year is due to take place on September 25-26.
The Cardano Summit 2021 is presented by the world's largest green blockchain. Needless to say that expectations are riding high. The upcoming event will not only feature a blend of virtual and live events from around the world but also promises of "mind-blowing" announcements during the event.
Prominent political figures, tech and business leaders across the world will be touching on sustainability, regulation, blockchain adoption, and financial inclusion. The hybrid event will include six events worldwide in the following locations: London, Miami, Berlin, Cape Town, Wyoming [the location of IOHK's headquarters], and New York.
Together, IOHK, the blockchain research company, and EMURGO, the commercial arm of Cardano, promises to bring together blockchain enthusiasts, industry experts, and special guests to analyze the ecosystem's growth this year.
---