Robert F. Kennedy Jr., a scion of one of America's foremost political dynasties and a Presidential candidate in the 2024 election against Joe Biden, has recently voiced his support for Bitcoin (BTC). The bullish stance has garnered much-needed attention from the crypto community with buoyant hopes that it could be great news for the digital assets industry. What would it really mean for the crypto industry, especially Bitcoin (BTC) if Kennedy Jr. wins the Presidential race?
In a recent Tweet, Kennedy Jr. openly advocated for Bitcoin (BTC) and other cryptocurrencies as a safe haven during economic uncertainties while accusing the Biden administration of launching a brazen war against cryptocurrencies. He hinted that digital assets may have the potential to disrupt the traditional finance similarly to the Internet and mobile phones did over the years.
The nephew of JFK explained there is no intermediary required for the exchange of cryptocurrencies, like central banks, leading to lower transaction costs and an increase in the speed of transactions. The user of cryptocurrencies can have complete control over their money instead of a third party. In addition, he also highlighted how Bitcoin (BTC) will accelerate the economic and social development of the global economy.
The claim that FedNow is not the first step toward a CBDC would be more easily digestible were we not aware of the Biden administration's steady barrage of hostile broadsides against cryptocurrencies.

Between 2008-22, the Fed partnered with a handful of big banks to print $10…

— Robert F. Kennedy Jr (@RobertKennedyJr) April 10, 2023
Will Bitcoin Adoption Surge?
Given his status as a possible presidential contender, Kennedy Jr.'s perspectives on Bitcoin and other cryptocurrencies are of considerable importance to the industry. For instance, if he is successful in his presidential bid and takes a more pro-crypto stance, it could potentially lead to greater adoption of Bitcoin (BTC) and other digital tokens as an alternative to government-controlled digital currencies. Kennedy Jr. explained,
"Cryptocurrencies like Bitcoin give the public an escape route from the splatter zone when this bubble invariably bursts. So, the White House is colluding with the banksters to keep us all trapped in the bubble of profiteering and control."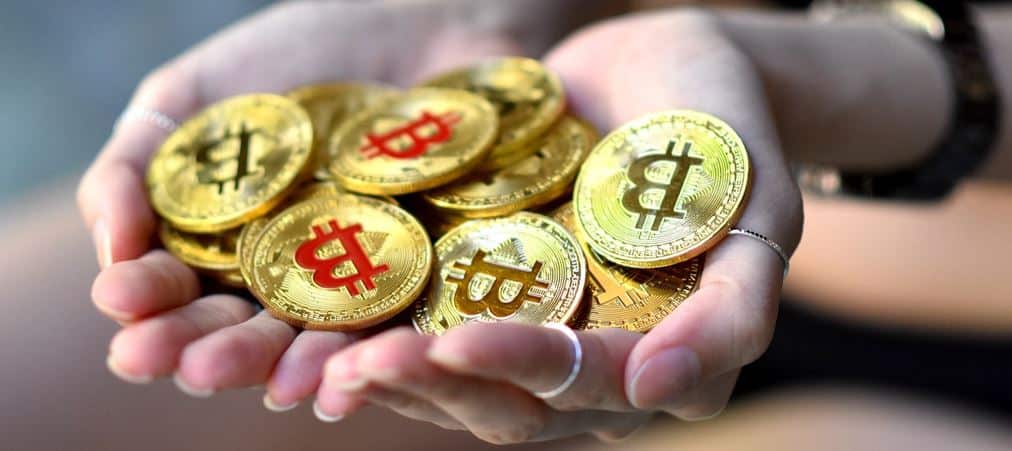 We believe his presence in the White House could also lead to more friendly crypto policies providing a tool to fight the ongoing banking crisis and a viable alternative to fiat currency. As per Kennedy Jr., Bitcoin (BTC) could be a safe zone or an underground bunker during financial instability while the decentralized nature of cryptocurrencies makes them robust against market problems, unlike traditional financial systems governed by a central authority and regulation.
With crypto continuing to gain mainstream attention, the crypto community hopes for a better scenario for digital assets in the United States with Kennedy Jr.'s pro-crypto stance. To further support his criticism of the Fed's monetary policies and its relationship with big banks, Kennedy pointed out how between 2008 and 2022, the Fed partnered with a handful of big banks to print $10 trillion, which he referred to as "ten centuries of wealth in 15 years" and a bonanza for the banksters at the expense of the public.
Soaring Interest in Crypto
This comes at a time when several analysts have chimed in to support digital currencies over the legacy financial system, following the banking turbulence. Recently, Bernstein analysts have argued that favoring gold but not Bitcoin (BTC) is irrational. Analysts at Bernstein compared the world's largest cryptocurrency to a "faster horse" compared to gold.
While, Richard Mico, chief legal officer of Vancouver-headquartered FinTech firm Banxa predicted that Bitcoin will continue to be the best-performing asset of 2023. Interestingly, numerous politicians across the world have started to support crypto. Recently, Thailand's opposition leader and Prime Ministerial candidate, Srettha Thavisin, promised a crypto airdrop worth $300 if elected.
Why CBDCs Are Bad?

Meanwhile, Kennedy, who recently filed to run for president of the United States in the 2024 election as a Democrat, also expressed concerns over the potential dangers of central bank digital currencies (CBDCs). He stressed that CBDCs could lead to "financial slavery and political tyranny." Furthermore, Kennedy also suggested that a CBDC tied to a digital ID and social credit score could allow the government to freeze assets or restrict spending to approved vendors for those who fail to comply with their policies.
He warned that this could be "the first step towards banning and seizing Bitcoin (BTC)," similar to what the Treasury did with gold in 1933. The 69 years old Presidential candidate argued that CBDCs can allow the government to keep an eye on every private financial affair and could try to control where citizens spend their own hard-earned money.
Concomitantly, other notable political figures have also voiced concerns against the government launching a CBDC. Earlier this month, Governor Ron DeSantis of Florida recently introduced legislation to ban CBDCs from the state's UCC, claiming that the technology could be used to curtail firearm purchases or limit gasoline sales.
It is not merely "ideal" that major changes in policy receive specific authorization from Congress; it is constitutionally required.

Unaccountable institutions cannot impose a CBDC on Americans. They will tell us that CBDC won't be abused but we are wise enough to know better.… https://t.co/OqJ27Lym2L

— Ron DeSantis (@GovRonDeSantis) April 10, 2023
Additionally, last month, Senator Ted Cruz along with other prominent figures introduced legislation to prohibit the Fed from developing a direct-to-consumer CBDC which could be used as a financial surveillance tool by the federal government.
Kennedy Jr's Stance Gives Hope To Crypto Community
In conclusion, Robert F. Kennedy Jr.'s stance on CBDCs and Bitcoin will likely continue to be closely monitored by the crypto community as his campaign for president progresses. Despite the government's recent crackdown on the crypto industry, Kennedy's support of Bitcoin (BTC) gives hope to the industry for a positive and encouraging ecosystem in the US.