Wall Street's financial services industry appealed to the US government to postpone the launch of 'digital dollar' citing that a virtual currency backed by the Federal Reserve jeopardizes the entire banking industry.
In the wake of an American central bank digital currency (CBDC), wall street lenders seem to be on the edge of despair. Banks, credit card companies and digital wallet processors nervously watch as the US Government plan to launch a 'digital dollar' in a trice. Owing to the threat of losing billions of dollars, some financial firms are lobbying the Fed and the Congress to hold off the launch of this digital token. 
Will The Digital Dollar Make Credit Less Available?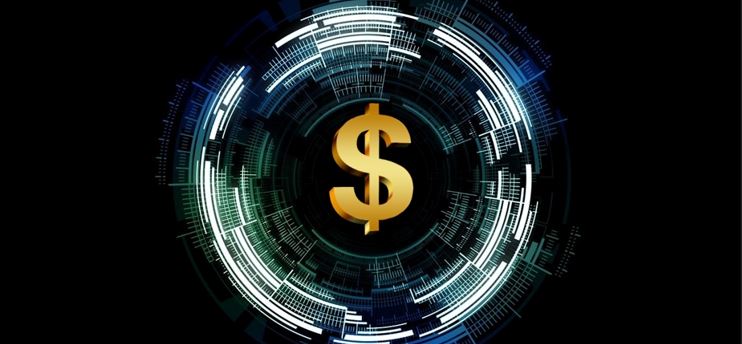 The American Bankers Association (ABA) and the Bank Policy Institute (BPI) avowed that the digital dollar would act as a direct competitor to private bank deposits making credit less available to businesses and households. This would eventually drain hundreds of billions of dollars out of the current banking system. The trade groups declared that the need for a virtual currency is extraneous.
According to a letter to the Fed, ABA, wrote that a CBDC does not guarantee to support the role of the U.S. dollar internationally. They claimed that in the world of CBDC, there will be no option of physical cash which in turn will give central banks greater flexibility to implement negative interest rates. In doing so, people will be encouraged to use the money or lose the money, increasing consumer spending. The American Bankers Association further added,
"As we have evaluated the likely impacts of issuing a CBDC it has become clear that the purported benefits of a CBDC are uncertain and unlikely to be realized, while the costs are real and acute,"
United States' Executive Order On Digital Currency 

The Bank Policy Institute expressed that even if banks and other financial firms were to act as intermediaries, any funds their customers place into a CBDC account couldn't be used to finance loans and other investments in the economy. The group continued that unlike a standard commercial deposits, the tender would remain a direct liability of the Fed. 
In March 2022, The United States President, Joe Biden, gave a green signal to an 'executive order' to study the legal and economic consequences of creating a U.S. central bank digital currency (CBDC). The other aspect of the study included the impact of cryptocurrencies on competitiveness, market and technical infrastructure needed for CBDCs, and the environmental impact of Bitcoin (BTC) mining.