On Thursday, June 26th, members of the US House of Representatives held a meeting with Financial Crimes Enforcement Network (FinCEN) Director Kenneth Blanco over the potential use of Facebook's proposed cryptocurrency for illegal activities. FinCEN is the US Treasury's anti-money laundering unit and worrying about illicit activities such as terrorism and drug trafficking using the financial systems is in the direct purview of the arm. As expected, FinCEN is worried about the use of the Libra, but mainly because it is proposed by a company with a troubled past.
Facebook has been associated with several events over the last few years that have shown its, arguably, lack of respect for users' personal data. For instance, in 2016 during the national elections in America, the company's platform was used as a place for spreading misinformation about the contestants as well as a slew of other inappropriate activities. The company has been accused of selling user data to a UK-based company called Cambridge Analytica which used the data to laser target individuals for political campaigns not just in America but in several other countries that were holding elections during that time.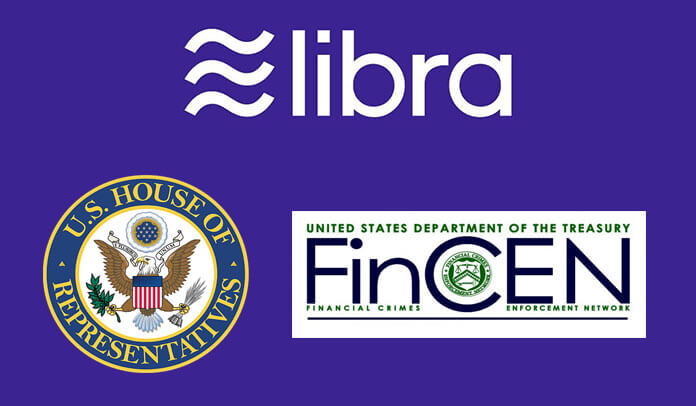 A press release by Rep. Emanuel Cleaver, II (D-MO) on Thursday revealed that the meeting was also attended by the Chairman of the Subcommittee on National Security, International Development, and Monetary Policy, Trey Hollingsworth (R-IN), Bill Foster (D-IL), and French Hill (R-AR). According to the release, it is clear that FinCEN is concerned about the protection of user data something of which Facebook has failed to satisfactorily assure people.
"We've seen the significant damage that foreign adversaries and bad actors have wrought on our democracy through Facebook's platform, and that was simply through messaging and advertising," Blanco said. "Before we allow such a giant corporation to begin processing millions to billions of financial transactions, we have to study these issues and ensure we have the tools and guardrails in place to deter terrorists, extremists, and/or enemies from utilizing such a platform to do harm to our nation."
From the press release, we can tell that the Representatives largely asked questions on the possible use of the Libra by nefarious internet users to conduct illegal activities. And it also seems that the general opinion from the House Representatives is that Facebook is not qualified to run a cryptocurrency network, much less a financial system that will possibly compete with the US dollar.
"Now that we're seeing a giant corporation like Facebook—which has already shown an inability to identify and impede these kinds of actors at an acceptable level—creating its own virtual currency called Libra, it cannot be understated the importance of Congress and financial transmitters to be proactive in utilizing the newest and most powerful technologies to ensure the financial system is not being used improperly," said Cleaver referring to artificial intelligence (AI) and machine learning (ML) technologies.
FinCEN is developing tools based on these two technologies to help combat crimes perpetrated through the cryptocurrency economy.