JP Morgan Chase's banker and blockchain leader Umar Farooq gave his opinion on what Bitcoin and blockchain technology represent to banks, at the Yahoo Finance All Markets Summit for Crypto in New York last week.
In his thoughts, he sees no problems at all with the technology backing up cryptocurrencies, and even with the coins themselves, stating that while others praise blockchain and criticize bitcoin, he thinks it's not that bad. "I wouldn't go as far as to say cryptocurrencies are bad. I would say that cryptocurrencies have issues," he said.
Regarding these issues, Farooq pointed at the actual incompatibility between cryptos and two rules banks must follow: know-your-customer (KYC) and anti-money laundering (AML). Without these standards correctly reflected in virtual coins, at least, JPMorgan will keep itself away from rolling out a bitcoin product to retail investors. "We think cryptocurrencies need some evolution," he noted.
That doesn't mean they won't do respective researches and further study this new environment. "At this point, everyone is studying the stuff," he said.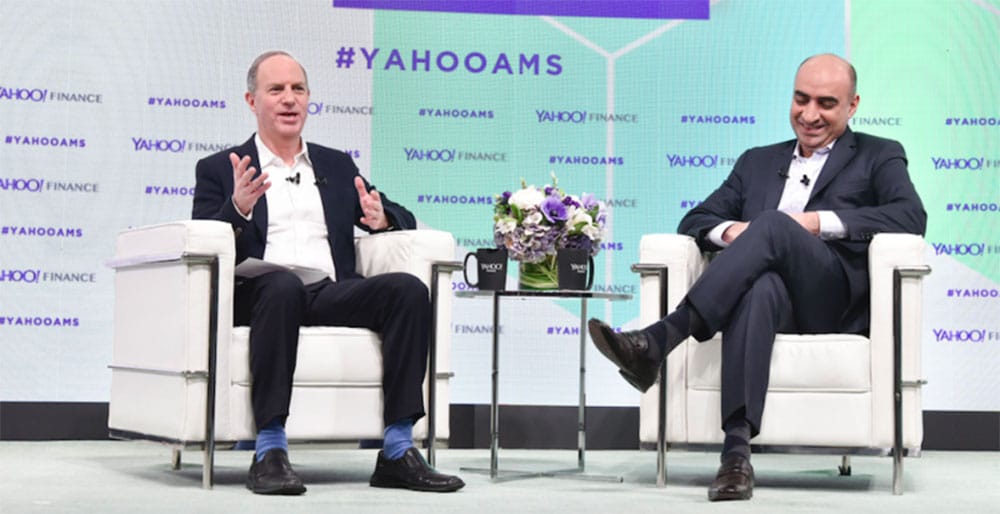 And Jamie Dimon?
According to the banker, his boss Jamie Dimon – who has been a fierce detractor of Bitcoin and is remembered nowadays for his rampaging, negative comments about cryptocoins (and some unkept promises) – has retracted on his previous attitude. He states:
"I think he's backed off, clarified a couple of comments. He's always been super consistent in breaking the two apart cryptocurrencies versus blockchain. In terms of cryptocurrencies, given right now the banking industry is facing these questions, I think his comments were quite relevant to the times. If you talk to many regulators, they possibly have similar feelings."
His comment on the matter seems to be backed up by some change in Dimon's mind, for he just stated earlier on January that he "regretted" making those bad comments about cryptocurrencies, though he's still not interested in them, but rather in the technology behind it.
JPMorgan forged a partnership with the Royal Bank of Canada and the Australia and New Zealand Banking Group to launch the Interbank Information Network (IIN), a payment processing network powered by the blockchain technology that will allow payments to reach recipients quicker and without the hassle traditional payment methods currently have.
Farooq leads a team that uses a virtual room for sending and receiving messages supported by this technology, and it's in constant growth. He says that blockchain is an issue in a 80% of the time; despite this, they "focus on the 20% of the time where blockchain really is a good solution."