It seems that the bond between the Russia-Ukraine war and the crypto world is becoming more strong with a new NFT project. In its newest use of digital assets to fund its war operations, the Ukrainian government plans to produce a non-fungible token commemorating the history of the Russian invasion with unique digital art.
The NFT collection, according to Alex Bornyakov, the country's deputy minister of digital transformation, will be like a museum of the Russian-Ukrainian war. But in the NFT format. Each token, according to Bornyakov, will have a piece of art depicting a story from a reputable news source. 
NFTs as History Recording Means
Recently, a Ukrainian government call for cryptocurrency donations has raised $60 million (£46 million), with donations including a CryptoPunk NFT worth more than $200,000.
According to Bornyakov, the funds would be used to purchase military weapons as well as fund media initiatives. Bornyakov went on to say that Ukraine's "digital diplomacy" had paid off, with social media platforms either barring or labeling Russian official media content such as Russia Today and Sputnik.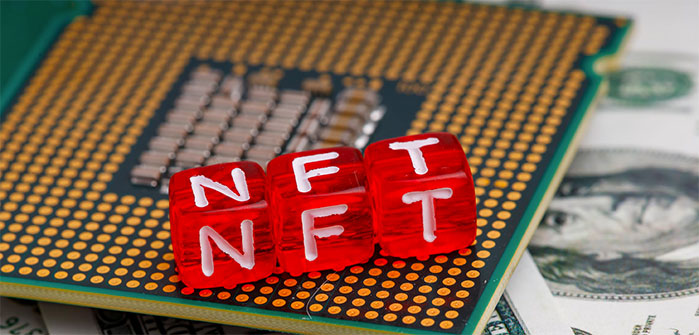 Bornyakov claimed that a volunteer army of IT experts, which operates on the Telegram messaging app, was reminding the Kremlin of how a regular stream of cyber-attacks had made "our life awful" in recent years. Hackers, some of whom are affiliated with the Anonymous group, have launched a series of distributed denial-of-service assaults against Russian targets, causing state-run websites like Russia Today to go offline by flooding them with traffic.
After its parent company, Meta, announced it would allow demands for violence against Vladimir Putin and the Russian military implicated in the invasion of Ukraine to appear on its social media platforms, Russia attempted to block Instagram on Friday.
Meta has been designated as an "extremist organization" by Russia's general prosecutor's office, which has banned its activities on Russian soil. It's unclear whether Meta's WhatsApp messaging service, which is extremely popular in Russia, would be blocked as well. In Russia, Meta's major platform, Facebook, is already restricted.
All of the digital actions being done in the period of the Russian invasion of Ukraine show the power of the new era in shaping the world. When innovating concepts like NFTs come to action, it means the world is finding newer ways for fighting back the traditional harms. Anyhow, the NFT collection from the Ukrainian government can be the first of many to be used as historical markers in the future.