Ross Ulbricht, the man behind the Silk Road website – the darknet marketplace for illegal drugs, firearms, and illicit services – is serving a double life and an extra forty-year sentence without the possibility of parole.
Last week saw Ross commemorate his five year anniversary in prison with another 35 more and two life sentences to go. Many believe that the sentence was too harsh and have sort clemency from President as that is the only option remaining. His sentencing involved incarceration at the high-security United States Penitentiary, Florence High, in Colorado.
In June, a petition before the United States Supreme Court that sought a writ of certiorari was denied ending Ross's hope for a petition before any other court which led to him [Ross] through his close supporters to seek public intervention and appeal to the president to be fully pardoned.
So far as many as 84,465 people have signed to show support for Ross's Clemency appeal through the Change.org website. Among them is the Republican Senator from Maine Eric Brakey who took to social media to announce that he had signed the petition. Through a series of back and forth tweets between Ross and Brakey, Brakey promised to bring the issue to the president's attention once he has been elected to the Senate during the November elections.
Here are some of his tweets from the past month:
Hey Ross — I've signed your petition.
You have very clearly been treated unfairly by our criminal justice system and my heart is with you and your family.
Next time I am in Colorado, I'd like to come visit and help if I can.
— Sen. Eric Brakey (@SenatorBrakey) August 11, 2018
This tweet was replied to by Ross more than a month later:
Hey Eric, thank you for signing my petition.
You're my new favorite Senate candidate! I and so many others need your help.
How can we help @SenatorBrakey get elected? https://t.co/wWRUQqTxTk
— Ross Ulbricht (@RealRossU) September 27, 2018
Explaining how he was able to engage in social media and why he was taking long periods of time to reply to tweets, he said,
"Fyi, I've been dictating my tweets over the phone and they get posted word for word. Then the comments get printed and arrive in the mail a few days later. So far, so good, but if the prison goes on an extended lockdown, I'll have to send my tweets out via snail mail."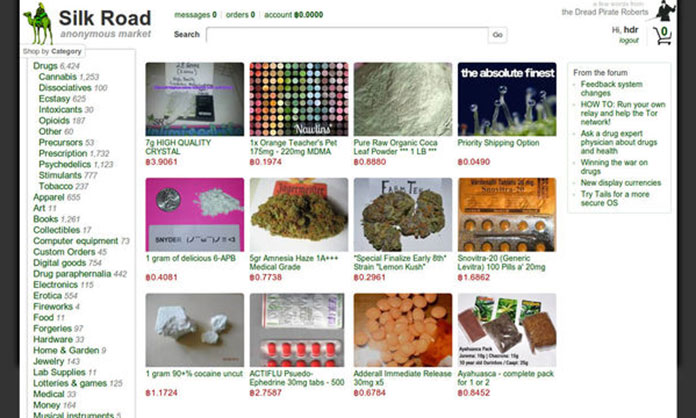 Ross's petition has gained a lot of traction and support from individuals and organizations alike who are all concerned that his Fourth and Sixth Amendment rights were violated during the investigative and sentencing process. Most notably in July, the United States Libertarians party signed on to support the clemency appeal during their convention.
The Silk Road Website is in part responsible for Bitcoin's tainted image because the users of the website preferred to transact in the cryptocurrency taking advantage of its anonymity as compared to transacting through fiat or payment processors such as PayPal.