Crypto investors who use tZero platform to either store, buy or sell their digital coins can now spread their investment in three currencies. Apart from Bitcoin (BTC) and Ethereum (ETH) now they have Ravencoin (RVN).
Since tZero employs the use of apps, both iOS, and android, to provide its customers with a trading platform, plans are in motion to make the upcoming updates support Ravencoin. For iOS users, tZero released its updates with Ravencoin on 20th August 2019. However, the updates are awaiting approval from Apple store developers. On the other hand, android users will get their updates released on 21st August 2019. Just like in Apple's case, Google store developers have to approve the updates before they get released for download.
Reasons That Lead to tZero Choosing Ravencoin
Although there are many coins in the crypto space, for tZero, Ravencoin philosophically is aligned with that of tZero hence the main reason its apps will have Ravencoin. Besides that, since Ravencoin is coined out of an open-source project, its agenda of creating a blockchain platform to focus on the movement of digital coins gave tZero another reason.
In addition to the above, Ravencoin is a virtual currency whose use case goes beyond just trading. The coin can be used to support gift cards, other user-defined assets, fiat currency, utility tokens, digital collectibles, and security tokens.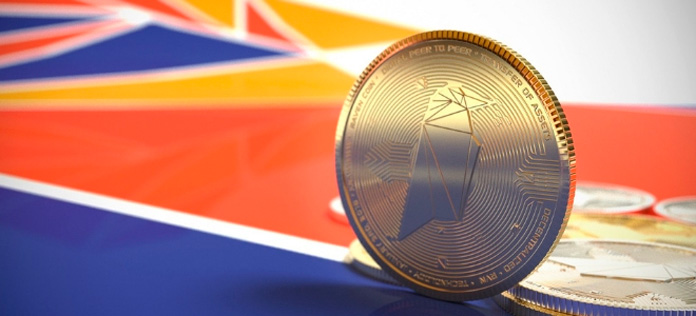 The above comments were echoed by Saum Noursalehi tZero CEO, who said;
Apart from being the fastest-growing coin, Ravencoin philosophically is aligned with that of tZero. Through Ravencoin, holders can easily and freely trade cryptocurrencies. Besides that, Ravencoin also comes with additional features. The coin allows straightforward issuance and on-chain transfer of any digital asset.
Although tZero is a subsidiary under Overstock, the creation of its wallet tZero Crypto app has made it reach a broader market in the crypto space. Furthermore, through its app, more users have a freely available platform to execute their trades with ease and right at their palms. While crypto exchanges strive to launch in many states, for tZero, its app is giving it a chance to penetrate the market more and enable many to trade crypto. The latter is also helping drive up crypto adoption.