US-based Overstock blockchain subsidiary tZERO is opening up its securities trading platform this coming Monday. So far the platform has been accessible to accredited investors since January this year. However, August 12th, 2019 marks the end of the one-year token lockup period from last year's STO launch of the tZERO platform tokens.
With this launch, now retail investors will be allowed to access the platform as it seeks to raise the liquidity within the exchange.
"It's a nice bonus to our shareholders and it serves the purpose of getting a lot of adoption on the platform," said tZERO CEO Saum Noursalehi. "There is a lot of focus on liquidity."
Only two tokens are available for trading on the platform as at the moment. The first being the private equity token sold to investors back in August 2018 dubbed TZEROP. The other is tZERO parent company's digital voting series A-1 preferred stock. Both products will be traded as regulated digital assets since the tokens themselves are registered as securities and the platform is registered as a securities trading platform.
Noursalehi says that the platform has had an increasing demand from interested parties especially retail users who may be missing out on using the platform. He said that,
"We had a lot of broker-dealers, about 30 or 40, reach out to us that want to get involved in this ecosystem […] we're working on these requests. Investors have been sending questions as well. They are excited and they are trying to understand it."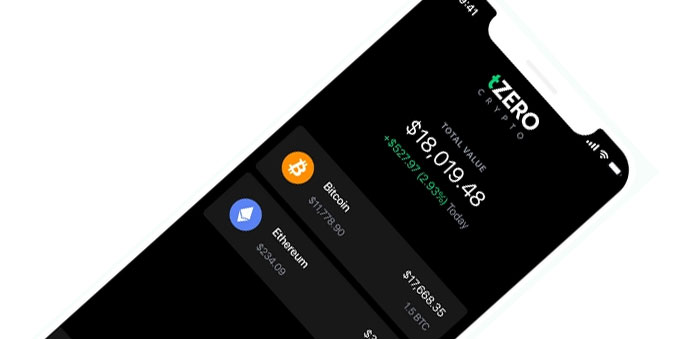 Noursalehi has previously said that what has been missing from the blockchain ecosystem are regulated venues to trade securities tokens on the secondary markets.
"The world of security tokens has lacked a regulated venue for secondary trading. The trading of our own security tokens is the crossing of the Rubicon for the new world of digital assets. This will create liquidity, democratize access, bring transparency and efficiency to global markets and accelerate the adoption of security tokens."
tZERO has so far been operating in loses. Following a Q2 quarterly earnings report, Noursalehi revealed that the platform made a $10 million loss, which is more than double the loss as reported in the same quarter in 2018. It is seeking expansion to the state of New York. This means it is trying to gain the NY Department of Financial Services license called BitLicense.
"The New York BitLicense is challenging to get, we are working on it, and we're hoping to get it in the next six months," Noursalehi said.