The blockchain community has its own oddities as exemplified by the ongoing Tron election. Justin Sun, the Tron founder recently announced his candidacy to contest as a "super representative" in the network and was elected under 24 hours.
A super representative on the Tron network is a node that is authorized to validate transactions and create blocks just as miners do on the Bitcoin network. Reports say the other super representatives were elected in several days or weeks. Eleven super representatives have been elected with each garnering the minimum 100 million votes required.
As at the time of reporting, Sun has gotten 120 million votes after a day effectively getting the mandate to run one of 27 nodes of the $2.5 billion Tron network.
Sun announced that his candidature was on a personal level and had nothing to do with his position as the company CEO. In a tweet on Wednesday, he said,
"I hope that my candidacy will make all the TRX holders, supporters and believers see the significance embedded in voting. I hope it will enable all of us to contribute to the establishment of a truly democratic, decentralized Tron community."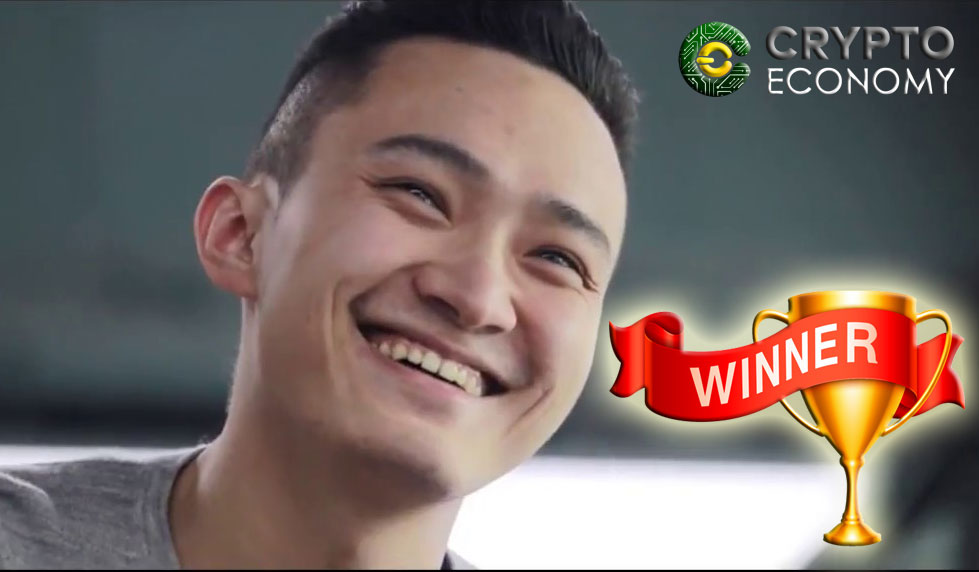 Tron announced the election in June as part of its proprietary blockchain launch. The network was initially launched on the Ethereum platform but is migrating its TRX tokens to its own platform.
Sun's decision to contest to run one of the network's nodes is not wholly surprising. He wrote in a medium post in April
"I myself will participate in the Tron super representative election along with all other candidates."
He emphasized that his decisional was personal and doesn't represent the position of the Tron Foundation which had announced that its 34 billion TRX tokens will not be used to vote in the election.
Despite the exclusion of the Foundation's tokens in the voting process, Sun has not disclosed his personal TRX holdings and the community has no way of knowing if his quick election was facilitated by self vote. He made efforts to downplay the effect his election may have on the process saying,
"I am determined to go through the selection process like everyone else, which displays Tron's inclusiveness and openness as a decentralized and autonomous community,"
Sun has been the only elected candidate that did not publish a manifesto, a document that introduces the candidate to the community as well as describe the sort of hardware they intend to use in running the node.
The ongoing Tron election is part of a new concept in which public blockchains are experimenting on system governance for stakeholder coordination and software updates.
Neo, the 12th largest network recently implemented a governance structure that made its founders the exclusive participants in their election process despite the network's claim at decentralization and democratization.
Sun's election was greeted with skepticism even among stakeholders in the Tron network. One of the responses to his tweet was by a user who wrote, "Hey Justin that's not good for us, this is unprofessional."
Some say that Sun's candidacy will bolster the criticism of the network which was accused of plagiarizing their whitepaper and failure to properly attribute code in its Github repository. A reddit user posted about Sun's participation:
"Create democracy. People love it. Huge media presence and influence. People love you. Run for head office. Everyone follows. Easy win. Now in control of said democracy. Seem strange? No? I give up."