Starting 30 April to August 7th, early USDT-TRON holders will be receiving airdrops of free coins from Justin Sun platforms. The airdrops will be carried out daily and will grant USDT-TRON holders with excellent rewards for believing in Tron. Justin Sun has set aside $20 million worth of tokens to be issued to holders free of charge. The program will run for 100 days after it starts.
For those who would like to be part of the early adopters, you can do so by converting your USDT-Omni coins into the TRC20-based coin USDT-TRON. On the other hand, to enable smooth running and conversion of your USDT-Omoni coins, Tron administrators are at your disposal 24/7 to ensure the conversion process is smooth and without any hassle. Tron will handle all the technical aspects of the conversion. For the coin conversion, Tron has already partnered with Huobi and OKEx exchange and have USDT-TRON coins listed.
Features of USDT-TRON Coins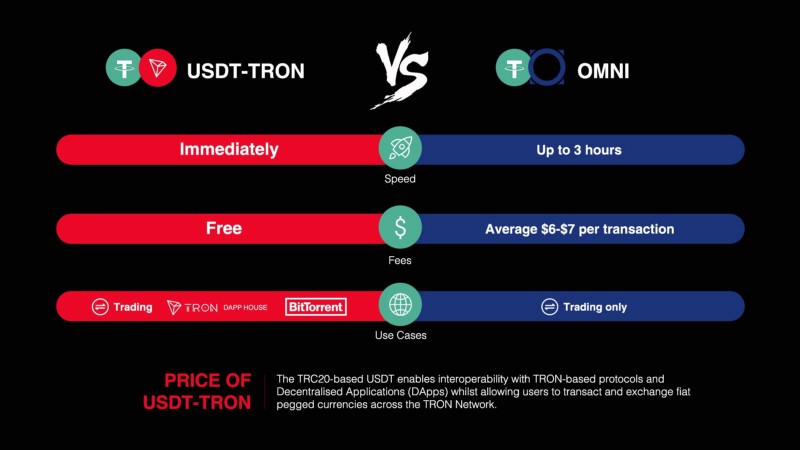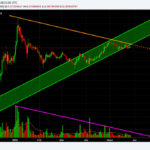 First, the difference between USDT-TRON based tokens and the USDT-Omni tokens is the platform. For the former, it was issued by the Tether and is based on the BTC blockchain platform. However, for the former, it's based on Tron ecosystem. Through the latter being based on the Tron ecosystem, it enables developers to make highly expansible programs on smart contract. Further on, the latter also comes with instant delivery features, zero transfer fees, transparent process, and it's completely free.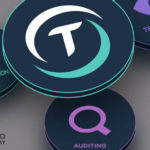 While the bonuses will start at 20%, it will gradually drop down as the incentive program nears the end of its scheduled 100 days. From the start of April 30 to May 4th holders will receive 20% bonuses followed by 12% for the next five days up to May 9th and from 10th May to 14th bonuses will be at 10%. The latter are all spaced in a range of five days with the next round going for seven days from May 15th to May 21st at 8% followed by ten days from the 22nd with holders receiving 5% bonus. On the last leg of the incentive program, coin holders will receive 3% bonuses for two weeks from 1st June to the 14th of June while the last batch of holders will get a 1% bonus. The final round will run from the 15th of June to August 7 a total of 54 days.