According to a recent announcement by Astar Network, a new hackathon will be held on the theme of Web3, and Toyota Motor Corporation will be sponsoring the entire event.
Bridging the Web3 Gap
Astar and HAKUHODO and their company, HAKUHODO KEY3, are collaborating to stage a web3 hackathon sponsored by Toyota as a part of their co-founding partnership. 
The kick-off event will take place on February 25 and the deadline for participants to finish their products will be March 18. There will be a first round of judging on March 23rd, and the groups that are chosen for the pitch event on March 25th will be eligible to compete in the second round of judging.
In order to support this hackathon, the Astar Foundation is contributing $75k and the web3 Foundation is contributing $25k. HAKUHODO KEY3, the Toyota Foundation, Astar Foundation, web3 Foundation and Alchemy will use $100k as a reward for the winners of the project process. Astar Network will be the platform on which all products developed during the hackathon will be created. 
It has been only 10 months since the launch of Astar's blockchain, and 70 applications have already been created on it. Astar Network is going to provide a platform for developers as well as provide product development support for their products.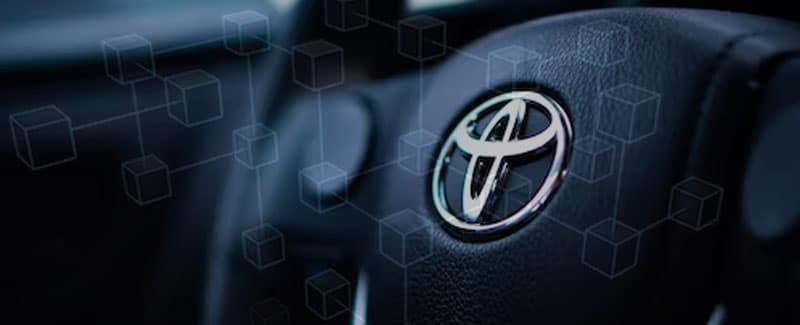 It is estimated that Toyota has more than 330,000 employees worldwide, making it the largest car company in the world by the number of cars it sells. 
As part of this hackathon, the teams behind it are looking for intra-company DAO support tools that may actually be used to help Toyota employees that are participating in this hackathon. A potential product has to be looked for, not only for a proof of concept within Toyota but also for scaling out to third parties in the future.
In order to achieve its vision of improving its operations, Toyota is turning to web3 as a means to help achieve this goal. This hackathon is just the beginning of the process that will take place in the future. The teams are collaborating with HAKUHODO KEY3 to make this hackathon a success by connecting one of Japan's leading blockchain systems with the capacity to scale with web3 engineers and enterprise relationships.
For the decentralized world, Toyota sponsoring a Web3 hackathon could be very good news as it can be a sign of things to come. It is likely that big companies will try more in order to adapt to the new world when they begin to get attracted to it. 
In the end, a hackathon is not enough, and we need to wait until traditional big companies make investments, form partnerships, and even launch new products on top of them.