The US FDIC orders all regulated banks and financial institutions engaged in crypto-related services to notify about their activities citing significant safety and soundness risks associated with crypto.
The US Federal Deposit Insurance Corporation (FDIC) issued a Financial Institution letter on Thursday, April 7th, to CEOs of FDIC-insured banks asking them to notify their regional FDIC director of their crypto activities. The US banking regulator said that it would review the banks' crypto activities and provide necessary feedback. The text of the letter reads:
"All FDIC-supervised institutions that intend to engage in, or that are currently engaged in, any activities involving or related to crypto assets (also referred to as "digital assets") should notify the FDIC. FDIC-supervised institutions are requested to provide the information described in this letter. The FDIC will review the information and provide relevant supervisory feedback."
US FDIC Getting Serious About Crypto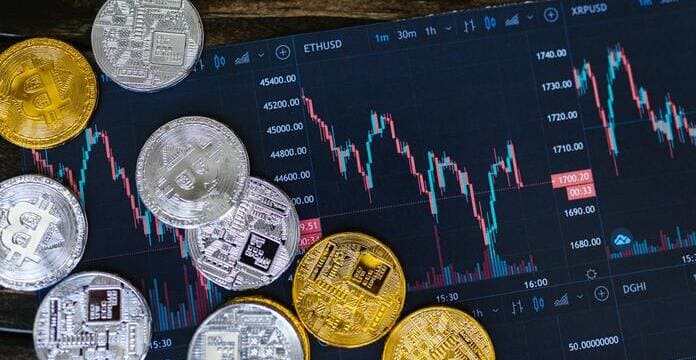 The FDIC order comes as U.S. banking regulators reckon with the increasing popularity of cryptocurrencies. The new reporting requirements are a step-up from previous FDIC statements on crypto as more and more US banks are stepping into this burgeoning industry. Under these requirements, all FDIC-insured banks including Wall Street giants like Bank of America and Goldman Sachs should notify about all their current and planned crypto-activities.
The regulator further said that supervised financial institutions should provide "any information requested by the FDIC that will allow the agency to assess the safety and soundness, consumer protection, and financial stability implications of such activities."
Like any other regulatory authority, FDIC cites safety and soundness risks as well as financial stability concerns associated with cryptocurrencies and believes that financial institutions engaged in crypto "face risks in effectively managing the application of consumer protection laws and regulations to new and changing crypto-related activities."
As more and more US banks are getting into crypto-related activities, the banking regulator is also trying to increase its regulatory scrutiny. The FDIC has still been trying to determine whether stablecoins qualify for pass-through insurance if they are offered by FDIC-approved institutions.
As Crypto Economy reported, in December 2020, three lawmakers from Congress introduced the "Stablecoin Tethering and Bank Licensing Enforcement (STABLE) Act" that required stablecoin issuers to get Federal Deposit Insurance Corporation (FDIC) insurance or have to maintain reserves at the Federal Reserve to ensure that all stablecoins can be readily converted into United States dollars on-demand.