The crypto market's bad luck in 2022 resumed this morning, with Bitcoin leading a nearly 10% market decline as worries about military tensions between Russia and Ukraine resurfaced.
All Markets Being Hit
The world's largest cryptocurrency fell over 8% to US$40,643 during business hours Friday, while Ethereum fared much worse, trading at US$2,889.
As tensions erupted again in the biggest East-West confrontation in decades, US President Joe Biden warned that Russia might attack Ukraine within days. Meanwhile, the No. 2 diplomat at the US Embassy in Moscow was removed. NATO partners accused Russia of spreading misinformation by announcing the return of some soldiers to their posts, one of the gestures Russia made this week that temporarily lowered tensions and encouraged hopes for peace.
Russia is thought to have 150,000 troops stationed near Ukraine's borders. Biden, speaking at the White House, said there were no signs of a Russian troop pullout and that the US has grounds to believe Russia is staging a false flag operation to gain an excuse to invade.
Markets have been shaken by rising military tensions between Russia and Ukraine, as the US warns that Russia may stage a false flag operation as a pretext for invasion after pretending to withdraw from the fight earlier this week.
Traditional markets also fall
The impact was felt by tech equities as well, with Nasdaq's Tech sector index down 4.2 percent.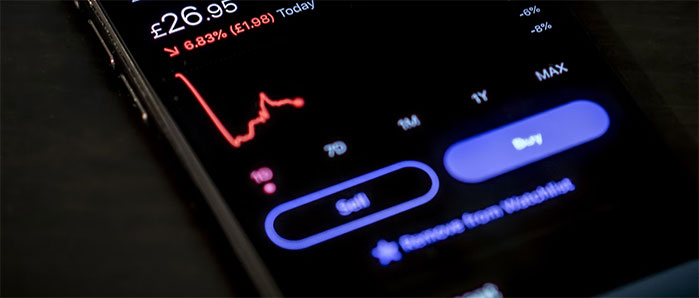 As the crypto market grows in size, its movements are becoming more connected with traditional market performance, prompting some to claim that Bitcoin has become just another tech stock. Over the last 30 days, Bitcoin has outperformed the top six tech stocks by an average of 6.4 percent and has outperformed Meta (previously Facebook) by 56.17 percent after a recent company report sent its stock price falling, according to Forkast.news.
Concerns about interest rate hikes in the United States have had a chilling effect on crypto and traditional markets as investors await the outcome of the Federal Reserve's March meeting, where the magnitude of rate hikes will be debated.
As the competition for capital heats up, a rise in interest rates often leads to investors acting more cautiously.
These reasons have had a continuous influence on crypto this year, as it has battled to keep its market capitalization above $2 trillion. Its current value of US$1.8 trillion is nearly 40% lower than the all-time high set in November.