There has been an announcement from GameStop Corporation today announcing that the company has launched an NFT marketplace so that gamers, creators, collectors, and other members of the community will be able to buy, sell, and trade NFTs.
As part of its platform, the company offers a non-custodial, Ethereum layer two-based NFT marketplace that is designed to allow parties to truly own their digital assets, which are represented and held on the blockchain in a non-custodial manner. 
Testing New Areas
It is possible to access the marketplace at the website https://nft.gamestop.com. It also allows you to connect with your own digital asset wallet, such as the recently launched GameStop Wallet that allows you to store your digital assets. It is anticipated that the marketplace will be expanded over time so that it can accommodate a wider range of categories, such as Web3 gaming, additional creators, and other Ethereum-based environments.
This is one of many moves the videogame retailer is making to invest in a digital future under the new chairmanship of activist investor Ryan Cohen. In recent years, GameStop has been struggling financially, as it has been burdened largely by the large footprint of real estate that it occupies and by the rapid shift of the videogame industry online following several years of financial hardship.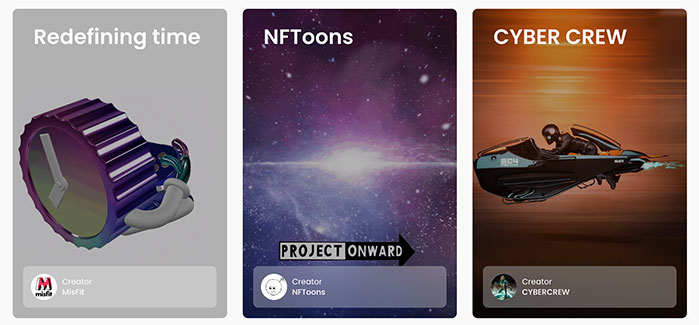 In order to gain investors' trust, GameStop is seeking to convince them that it is not just a classic retail company with stores in old-fashioned malls but also a digital e-commerce leader. As of Jan. 29, according to a filing with the Securities and Exchange Commission, GameStop operated 4,573 stores in total, with 3,018 of them in the United States. In addition to its namesake company, EB Games and Micromania are also owned by the company in addition to its namesake brand.s in addition to its namesake business.
It has now turned its attention to buzzy areas such as NFTs for the purpose of increasing sales. Both enthusiasm and skepticism have been attracted to the unique digital assets. It is expected that they will be a hot gift item during the holiday season, according to some retail industry watchers. In November and December, it is predicted that half a million NFTs will be purchased from retailers, and that amount translates into a market value of $54 million, according to a report by Salesforce.
The marketplace may, however, have come a little too late for some people and may come a little too late for others. In spite of the pandemic that fuelled the sales of digital artwork, it looks like sales of avatars and virtual artwork are cooling off. As well as competing with other established NFT marketplaces, such as the behemoth OpenSea, GameStop must also contend with smaller startups.