The NFT sector is still flourishing, which has led to many celebrities embracing and even entering the industry. NFT trading volume surpassed $10 billion in the third quarter of 2021, a sevenfold rise over the previous quarter's number. Although runaway hits like NBA Top Shot, CryptoPunks, and game platform Axie Infinity account for a significant portion of that action, NFT use cases are rapidly growing as creators understand their potential.
Celebrities interested in profiting from the emerging crypto scene had limited alternatives in the not-too-distant past. They were mainly limited to promoting an initial coin offering (ICO) or investing their money in a promising firm. However, thanks to NFTs, they can now capitalize on their celebrity status by creating highly sought-after digital treasures, including artwork, CDs, trading cards, and goods. These tokenized collectibles can then be traded among enthusiasts and investors on the open market.
Which Celebrities Have NFTs?
Paris Hilton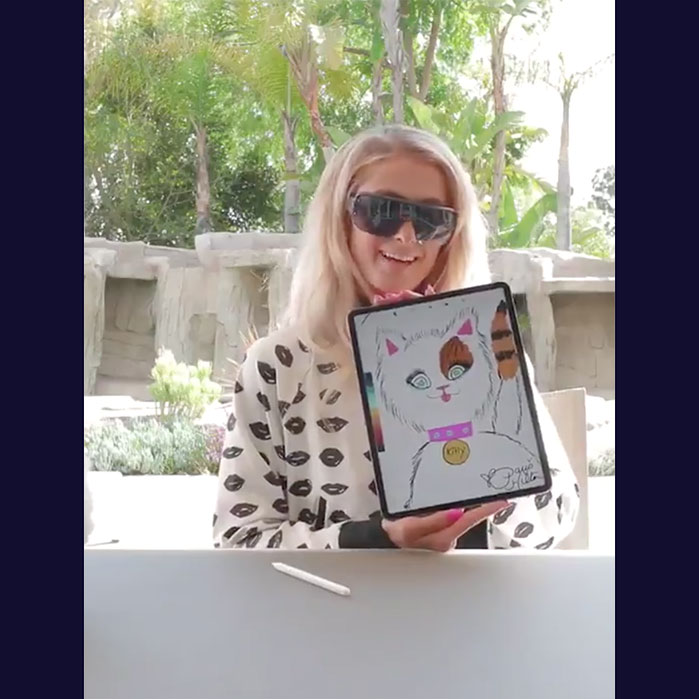 Following the suggestion of Kim Dotcom, the tech entrepreneur, Paris Hilton tweeted months ago that she is "eager to release [her] first NFT." Hilton published an NFT last year. The socialite auctioned a drawing of her pet on the NFT site Cryptograph in August 2020. She donated the proceeds of the 40 ETH sale to charity.
Jack Dorsey
"Just setting up my twttr," said Twitter creator Jack Dorsey in his first tweet (also the first-ever tweet) on March 21, 2006. Dorsey has minted an NFT of the post almost precisely 15 years later and was sold for a considerable price. The last sold price was $2.5 million. It was a bid on NFT marketplace Valuables by Sina Estavi, the CEO of Bridge Oracle.
Justin Bieber
If you're one of the millions of people who follow Justin Bieber on Instagram, you've definitely seen his collection of NFTs, particularly inBetweeners; Bieber has expressed his fondness for the various colorful bear images. Other celebrities, including Tom Holland and Snoop Dogg, have praised the recently released collection of 10,777 photographs created by artist Gianpiero, inBetweeners.
Lionel Messi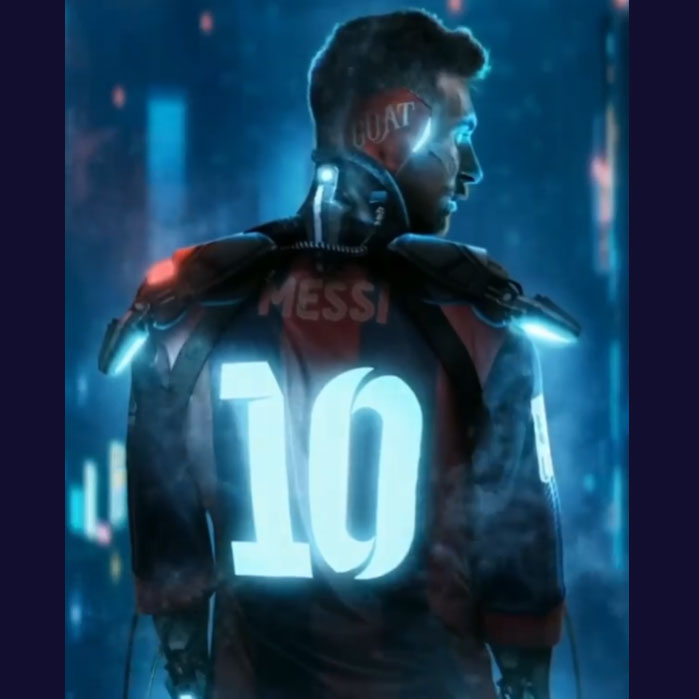 Lionel Messi debuted his NFT collection in August 2021. "Man from the Future," "Worth the Weight," and "The King Piece," all designed by artist BossLogic and depicting key moments from the footballer's career, were included in the collection. The NFTs' sales soared to US$3.4 million on the first day of release, demonstrating his celebrity.
Snoop Dogg
Snoop Dogg entered the NFT sector with a presentation of his "A Journey with the Dogg" collection. The album is expected to take listeners on a journey through the rapper's life and fondest memories, complete with quotes and photos. It also includes an original track dubbed "NFT" as well as "Snoop Dogge Coins," a Dogecoin-inspired cryptocurrency. "I've seen the game develop over the years from analog to digital, and I'm always delighted when technology allows fans to connect with the creators," the artist said of the launch.
Lindsay Lohan
Lindsay Lohan, another 2000s pop icon, has applauded NFTs for allowing creators to make greater copyright claims on their own creations and has released her first song in a year, "Lullaby." The electronic music, which featured an animated Lohan and butterflies, and its accompanying graphics, which included an animated Lohan and butterflies, were auctioned off for upwards of $85,000 on FansForever. Lohan also sold an NFT of Daft Punk, the now-defunct EDM group, for $15,000. According to Lohan, the transaction is "history in the making," and she believes that crypto, NFTs, and blockchain will become the norm in the future of entertainment.
Ellen DeGeneres
Ellen DeGeneres, another newcomer to the digital world, joined the NFT gold rush in late April with her first sale. As her first NFT, DeGeneres decided to auction her Ellen Show explanation of NFTs, as well as a physically drawn picture of a cat that was displayed in the clip. The talk show host earned $33,495 from the 24-hour event, which she contributed to the World Central Kitchen, a food-aid charity created by Chef José Andrés.
Conclusion
It's normal to wonder where we'll go next. Is the NFT bubble going to burst? Fans and investors will be left with a lot of digital collectibles if it does. Or will we see more creative ways to use NFTs, with them giving fans all kinds of cool things?