As crypto transactions increase in Russia following the financial sanctions, the European Union (EU) is tightening screws on Moscow to prevent the use cryptocurrencies to circumvent financial sanctions.
After a three-hours meeting of finance ministers from 27 EU member states, the European Central Bank president Christine Lagarde, and the EU commission, Bruno Le Maire, the French finance minister, in a press conference on Wednesday, March 2nd, said that steps were under consideration to stop the use cryptocurrencies to get around the sanctions.
He said:
"We are taking measures, in particular on crypto currencies or crypto assets which should not be used to circumvent the financial sanctions decided upon by the 27 EU countries."
Russians are Using Cryptocurrencies
In Wednesday meeting, EU finance ministers and other officials discussed the risk that cryptocurrencies could be used to circumvent sanctions. However, data suggests that it is already happening on a large scale as Russian turns to crypto to save themselves from the impacts on sanctions.
As Crypto Economy reported earlier, the trading between Russian Ruble and Tether (USDT) stablecoin was on the rise as Russian national currency went into free fall. The USDT/RUB pair hit a 24-hour high of $105.29 for the first time in history on Monday, February 28. BTC-dominated trades against the Ruble also rose to 9-month highs in the early hours of the crises.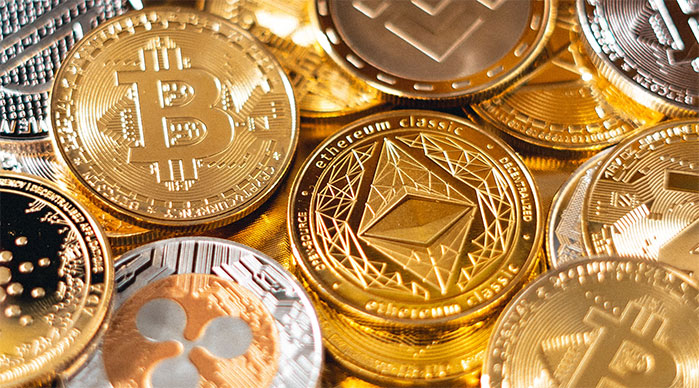 However, it is not clear whether the Russian government or the central bank are considering to cryptocurrencies to circumvent the financial deadlock.
EU Sanctions and Crypto
The 27-nation EU bloc has imposed three packages of sanctions on Russia over its aggression on Ukraine, including freezing Russian central bank assets, and disconnecting seven Russian banks from the SWIFT financial-messaging system.
According to Bruno Le Maire, these financial sanctions has proved very effective that has caused a bank run in Russia and led to paralyses of central bank. With this, there is strong possibility that the government and the central bank may turn to cryptocurrencies as has done the Ukrainian government.
The French finance minister said the EU members would take supplementary actions to further increase the effectiveness of sanctions with special focus on the crypto assets. But how it will be done is still unclear. The EU Commission is now expected to consider proposals to deal with the issue.