Colu announced the launch of its second local currency in the United Kingdom, called "Local Pound, East London" (ELP), a digital currency linked to the pound sterling. This trend of creating local digital coins is being welcomed and promises to grow.
Colu believes that the key to supporting local businesses and creating an environment where sustainable and equitable economic growth is possible begins with the ability of people to exchange digital money directly with each other. And they are right. They argue that the use of localized digital coins leads to strong local economies while people use their spending energy in their communities thus creating a profitable, peer-to-peer, closed-loop economy.
Local currencies encourage spending and contribute to a greater speed of money in their areas. The greater speed of money can improve the cash flow and liquidity of companies, allowing them to plan their use of resources more effectively. One of the biggest problems with capitalism is driving money to productive uses and this is where local currencies can be useful. Stimulating spending on local businesses, they have incentives to improve their supply in the area.
Amos Meiri, CEO and co-founder of Colu explains:
"Colu tries to build communities from the wallet, offering villagers a way to infuse their money with meaning, supporting local businesses, which is beneficial to all."
To achieve this, Colu has created payment platforms based on applications that are both peer-to-peer and customer-to-business. Platforms allow for financial transactions through local digital currencies in the commercial premises of the specific area. Platforms allow users to acquire the local digital currency, which they can then spend on a business in their community. The application plans to introduce bitcoin functionality, but at the moment it can only get ELP via credit card.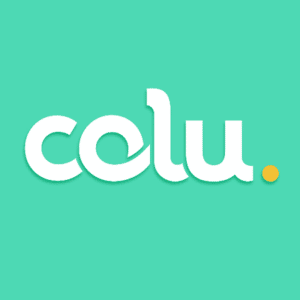 Colu makes use of the Coloredcoins protocol, which allows the assets to be marketed and created above the Bitcoin blocking chain.
In addition to creating localized digital coins and the application-based payment platform, Colu has other tools it believes will help local economies grow. This is the second local digital currency that Colu has launched in the UK, with the first local digital currency introduced in Liverpool in late 2016. Since the launch of the "Local Pound, Liverpool" more than 16,000 people and businesses in the city Liverpool have been using the Colu application daily. Colu hopes that 'Local Pound, East London' will have the same effect on the local economy as Liverpool.
The launch is about 50,000 users around the world who spend almost $ 1 million on Colu's localized digital coins in small businesses, through its payment application. These figures reflect the willingness of individuals and companies to use technology to boost their local economies, thereby creating communities with a strong sense of social responsibility and sustainable growth.
We invite you to follow the day by day about the cryptocurrencies, blockchain and bitcoin world at Crypto-economy.