On Thursday evening, the price of bitcoin went below $39,000, falling below $40,000 for the second time this month. Bitcoin's price dipped below $40,000 for the first time on January 10th.
Researchers at investment firm UBS have warned that crypto markets might be heading for another "winter" of price drops from which they may not recover for years as clouds gather to steal the shine from digital assets.
Before the huge drop on Thursday, Bitcoin's price was between $39,000 and $45,000. The price was between $38,000 and $44,000 for most of this week.
Recent price decreases have been aided by forecasts of increasing inflation and reports from the Federal Reserve Board's December meeting, which suggested a winding down of efforts to prop up what is regarded as a gradually strengthening economy. There was also a significant sell-off in Bitcoin futures.
With new economic uncertainty because of the Omicron COVID-19 variant, new statements on the state of the economy from Jerome Powell, the Federal Reserve Chairman, and ongoing comments on cryptocurrency regulation from US officials like SEC Chairman Gary Gensler, the volatility and stalling price continues apace.
The dips this year have been attributed to a number of factors, including excitement over low-quality coins, harsh words from Elon Musk, and China's recent ban on crypto services. This combination of events has the potential to increase the fury with which sell-offs occur.
Price swings in Bitcoin are considered normal by many investors, but volatility is tough for ordinary investors to deal with. In the current situation, many experts caution against making a hasty sale.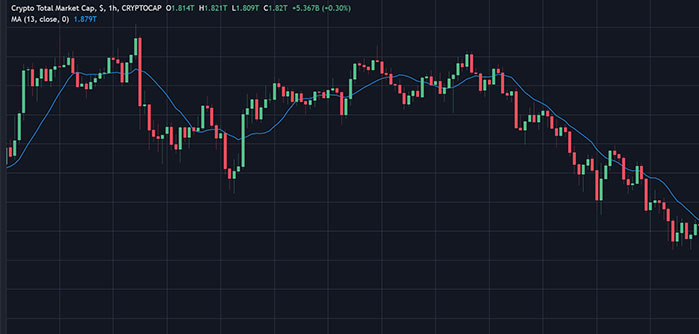 As mentioned above, Recent market changes have been fueled by fresh fears over the US extended dispute with COVID-19, new regulatory efforts by the US government, and new crypto regulations in the infrastructure bill. In a young and unproven sector like cryptocurrencies, it doesn't take much to produce big price swings. New short-term investors may be contributing to the general reduction in Bitcoin's value by selling their holdings in response to the current drop.
What to do with cryptocurrencies at this time?
As long as your crypto investments don't keep you from your other financial goals and you've only put in what you're ultimately prepared to lose, experts recommend using the same strategy that works for all long-term investments: set it and forget it.
If this sort of extreme decline bothers you, you may be overly reliant on your crypto assets. Only put your money where you're willing to lose it. Even if the price drop has made you reevaluate your crypto holdings, the same advice applies: don't act quickly or modify your strategy.