The current stats of the market show some stable charts for Bitcoin and other cryptocurrencies but the future isn't stable yet. Some may argue the downtrend is finished but we haven't seen a reliable recovery yet. On the other hand, many experts believe we should be ready for a long crypto winter.
At the time of writing, Bitcoin is trading just below $30,000. This is a 56 percent drop from its record-breaking price in November last year, which is also well below the peak recorded in November last year. It has been estimated that more than $1.5 trillion has been wiped from the market during this downturn, leading to analyst forecasts that another "crypto winter" similar to 2018 may be in store.
Is It a Long Winter?
There has been a drop in both Bitcoin (BTC) and Ethereum (ETH) below the levels which have been generally held over the last few days. In the aftermath of a global stock market collapse, Bitcoin has fallen below $30k while Ethereum is trading below $2k, which analysts have blamed on a knock-on effect of a weakening dollar.
During a crash, major cryptocurrencies begin to fall in price graphs and many people claim that Bitcoin is dead. In spite of this, crypto enthusiasts and many experts believe that this will never happen.
If we had a bitcoin for every time somebody said "crypto is dead" … pic.twitter.com/nlYWQXUFWO

— Coinbase 🛡️📞 (@coinbase) May 19, 2022
In response to the recent volatility in the cryptocurrency market, crypto exchange Coinbase posted a blog entry this morning. It discusses how this long-term view should not be disheartening when such disruptions occur in the short term if the focus is kept on the long-term view. The publicly-traded company also published on its social media channels a video where it criticizes all the times when it has been pronounced that crypto is dead.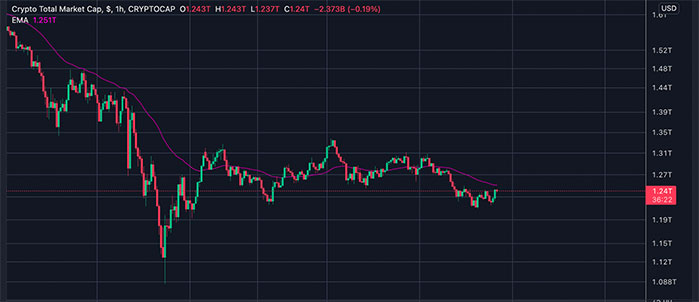 It was predicted that we would have a long winter in an article published by the Washington Post. The article mentions that people wondered if Bitcoin would be able to recover from previous bear markets in cryptocurrency. At the moment, people wonder whether blockchain is going to survive in the long run. But there is absolutely no doubt about the fact that this technology has limitless potential. 
There is a statement in the article saying that if you own a basket of crypto right now, they are probably going to be much more valuable in the future. Exactly when and by how much is the question that nobody is able to answer. There will be a period of neglect for cryptocurrency, but over time, another bull market will emerge, powered by a handful of cryptocurrencies that will continue to grow far beyond current levels.
Confidence may disappear temporarily from time to time but it will always come back again. Rather than Web3 and NFTs, maybe a different technology will be able to capture the imagination of the users. Consequently, when people ask whether crypto will return in the future, the answer is absolute that it will return, but it won't be as great as they think.