The U.S. Securities and Exchange Commission (SEC) has begun the process of reviewing a rule change proposal submitted by NYSE Arca, Inc. in conjunction with crypto index fund provider Bitwise Asset Management on January 10th, 2019 whose approval would allow for the listing and trading of shares of the Bitwise Bitcoin ETF Trust under its NYSE Arca Rule 8.201-E.
The application has been pending official declaration of receipt by the SEC due to the partial US government shutdown, the longest of its kind that lasted more than 30 days through the end of January 2019.
On February 15th, the SEC published a notice of receipt of the proposal application which saw the onset of a countdown to the acceptance or rejection of the proposal. The SEC also has a third option to delay a determination for a further 90 days following 45 days that it has initially to make the determination.
For the next 45 days, the securities and markets watchdog is inviting public comments on the proposed application "in the form of written data, view and arguments," an exercise that should last through March 8th, 2019. The SEC has a maximum of 240 days from the day of publication of the proposal in the Federal Registrar to give a definitive determination on either accepting or rejecting the rule change proposal with concise reasons as to their choice.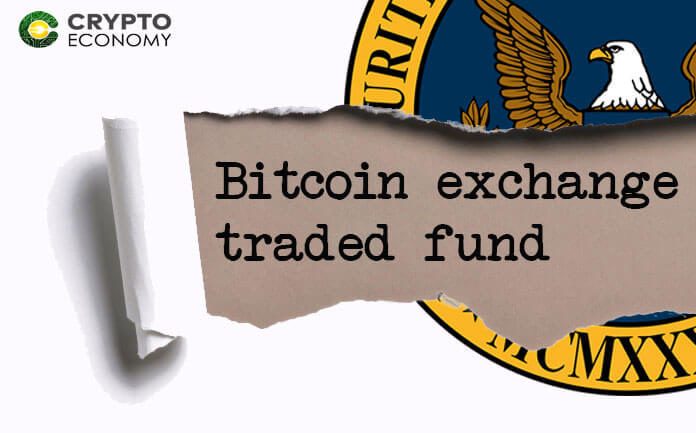 According to the rule change proposal application documents, Bitwise Asset Management's proposed ETF will be a financial instrument centered on Bitwise's in-house Bitcoin Total Return Index, which purportedly "captures the full value of an investment in BTC." The index prices will be "calculated based on the prices of bitcoin that the Index Provider derives from bitcoin price transactions occurring on cryptocurrency exchanges."
Now, this particular application has high chances of getting approved due to, according to a previously released press statement, the fact that the company seeks to employ regulated and experienced third-party custodians to hold the assets backing ETF shares.
Proponents of a Bitcoin ETF are bullish about the effects of launching this product because such an ETF product would lead to increased crypto adoption and more market liquidity as institutional investors will be introduced into the space.