Thailand has continued to make progress in its effort to regulate initial coin offering – ICO – and the use of digital currencies within its jurisdiction.
The countries main securities regulator announced on November 8 that at least one entity will be given approval to operate within the country legitimately before the end of the month. This was according to Bangkok Post, a local media in the nation's capital.
Rapee Sucharitakul who is the secretary general of the Thai Securities and Exchange Commission (SEC) made it clear that modalities have been put in place to ensure that initial coin offering will be become part of the Thai market landscape before the end of 2018.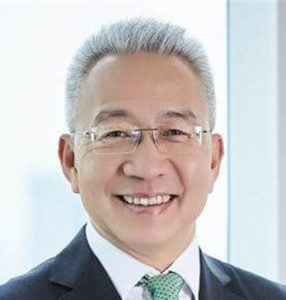 "At least one ICO portal will be certified in November, at that point we can endorse each ICO offering, which may begin in December," he said.
Since May, after the issuance of a royal decree to that effect, the Thai agency has been working to ensure that ICOs are brought under regulatory guidelines of the Thai SEC. With the recent announcement it is obvious that the agency has made giant strides in the fulfillment of that aspiration.
The legislative guideline empowering the agency authorizes it to oversee all aspects of the Thai crypto space such as exchanges and initial coin offerings. This means that any entities that would host crypto-based crowdsales in the country must be vetted by the Thai SEC.
The secretary general maintained that the agency is considering another five entities that are likely to be given approval to conduct ICOs in the near future. These he said are being scrutinized by the nation's finance ministry.The report stated that entities wishing to conduct ICO submit applications which are processed within a 90-day period by the ministry of finance.
According to Rapee, even with approval of the certification process, the SEC will continue to work on the protection of investors by maintaining its aversion to risk.
"We have always cautioned financial investors against being influenced to invest in ICO offerings since they could be scams or they probably won't have adequate liquidity to trade," said Rapee re-emphasizing the warning earlier issued by the agency.
During a Counter-Terrorism Financing Summit this week, Thailand's Deputy Prime Minister laid emphasis on the need to strengthen regulatory framework nationally and internationally to ameliorate the risks posed by the novel financial system as exemplified by initial coin offerings.
The official made it clear that the threats are real and evolving and therefore needs a systematic approach and tactics to tackle.  The country's revenue department had earlier this week stated its commitment to adopt machine learning and the blockchain technology in its quest to authenticate payments made by tax payers as well as hasten processes associated with rebates accruable to people.