Finally, after more than a year, Tezos – the blockchain project that aims to offer the world's first "self-amending" cryptocurrency – announced that it is ready to launch its Mainnet.
According to the news posted last Friday via Tezos' official Twitter account, the activation of its blockchain will take place today, Monday 17. "Have a great weekend, everyone, because mainnet arrives Monday!" was the message published in the social media account of the Swiss crypto project.
This way, they are also announcing that the beta period, which rolled out on June this year, will finally come to an end and it is immediately jumping to its official release, becoming the Mainnet of Tezos.
This move has been referred to as an "inflection point" for the project, and right after the first seven cycles, users will be able to validate blocks.
Initial controversy
In order to carry out the development of the project, Tezos launched an Initial Coin Offering (ICO) in June last year, raising around 230 million USD in digital currencies (bitcoins and ether), calling the funds a "non-refundable donation" so to shield themselves in the event that the tokens were not even issued.
Naturally, the statement raised a lot of eyebrows in the crypto community, as people began to compare it to a more-than-likely scam, thus making Tezos the target of critics and lawsuits in regards of compliance with the U.S. Securities and Exchange Commission (SEC).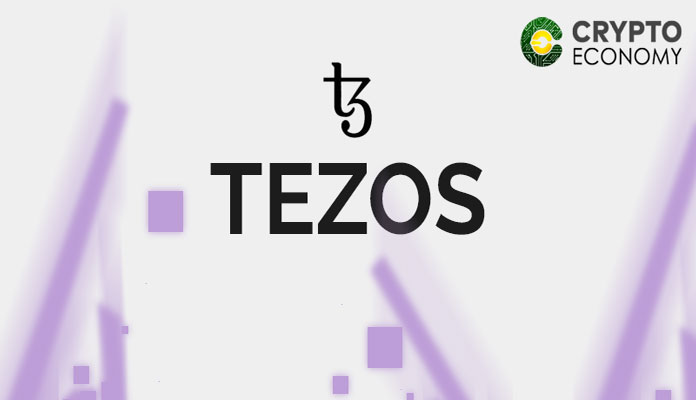 Furthermore, there were disputes and other problems between its founders – Arthur and Kathleen Breitman, and Johann Gevers, whom at the moment was in control of the funds raised, causing yet more lawsuits and uncertainty over the launch of the platform.
To ease these issues, they decided to implement Know-Your-Customer and Anti-Money Laundering policies. This way, they also hoped to regain the trust of crypto users and investors alike, as well as to attract new participants to their ICO. The strategy was met with even more criticism, though.
Self-amending technology
The so-called "people's network" – named this way since its control will be handed over the community – has a series of characteristics to distinguish itself from other blockchain projects.
One of them is OCaml, the programming language used to write its code due to its theoretical speed, unambiguous syntax and semantics that makes it more flexible and enables it to "self-amend" itself more easily.
Another of its biggest feature is its support for dApps, smart contracts, and other functionalities that were popularized by Ethereum.
Market's reaction
When the aforementioned announcement was made, it was also known that over 600 million tokens would be issued for its circulation, with an estimated initial value of $ 1.58 per unit.
A recent surge in the overall crypto market also affected the XTZ (Tezos' ticker symbol) performance, and at press time, it is currently quoting at $ 1.68, and with a market cap of $ 1.06 billion, it is marked as the 16th largest cryptocurrency of the world.