Terraform Labs, the makers of Terra (LUNA) and TerraUSD (UST), is under investigation by South Korea's National Tax Service on charges of evading corporate and income taxes. The regulatory watchdog has reportedly slapped Terraform Labs and its co-founder a mulct of 100 billion Won ($78 million).
The tsunami of distress continue to haunt Terraform Labs. After the recent crash of Terra (LUNA) and TerraUSD (UST), Terraform Labs and its co-founder, Do Kwon, attract more legal trouble. Last week, the Terra ecosystem plunged into chaos after TerraUSD (UST), de-pegged causing the price of Terra's native token LUNA to plummet in value as supply soared to protect the peg.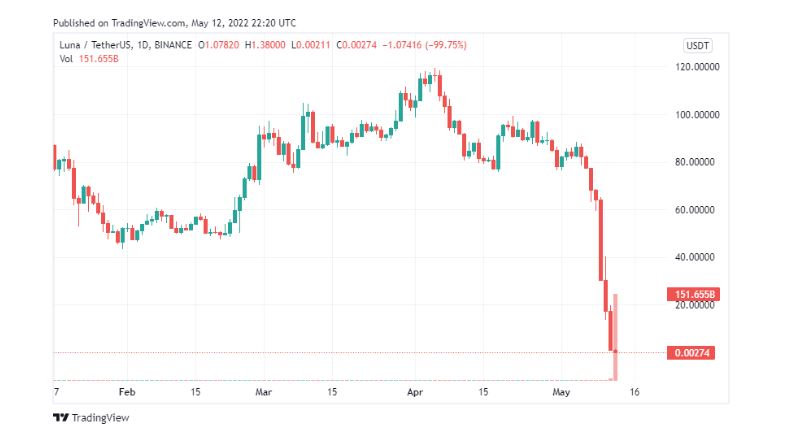 Grim Reapers of Yeouido- The Bearer Of Bad Tidings

According to reports, South Korean authorities have started actively investigating the cryptocurrency company in the aftermath of the LUNA crash. A special financial crime investigation unit called "Grim Reapers of Yeouido" was recalled after 2 years to scrutinize the incident. The report highlighted that, Kwon, tried to liquidate Terra's domestic operations just before the infamous LUNA crash set in.
Reportedly, Kwon was dissatisfied with the tax policies in the country and moved the headquarters of Luna Foundation Guard (LFG) to Singapore for tax purposes. The investigation stated that despite the legal entity relocating to Singapore, LFGs management continued to operate in South Korea.
The country's tax authorities were alerted after Terraform Labs sent LUNA from Terra Singapore to Luna Foundation Guard (LFG) to avoid taxations or make up for the losses of anchor protocol. According to South Korean corporate tax laws, foreign-registered companies are treated as domestic if the decision-making process and operations are carried out from the country.
Terraform Lab's Endless Trouble With Tax Authorities

Last year, Terraform Labs had first come under the radar of tax authorities on suspicion of evading corporate and income tax. The investigation into Terraform Labs and its various subsidiaries revealed that the company was registered in the Virgin Islands as well as Singapore. Earlier in October, Virgin Islands subsidiaries of Terra were fined 4.66 billion won ($3.6 million) income tax and 44.7 billion won ($34.7 million) in corporate tax.
The probe also revealed that CEO Kwon and other board members tried to flee abroad after they had liquidated the domestic Terraform Labs headquarters in Busan and Seoul branch before the tragic meltdown of LUNA. In the wake of these incidents, The National Tax Service served a legal notice to Do Kwon and Terraform Labs to pay 100 billion won ($78 million) in taxes.